Presentation
Can skill competitions, training, and assessments be effective online?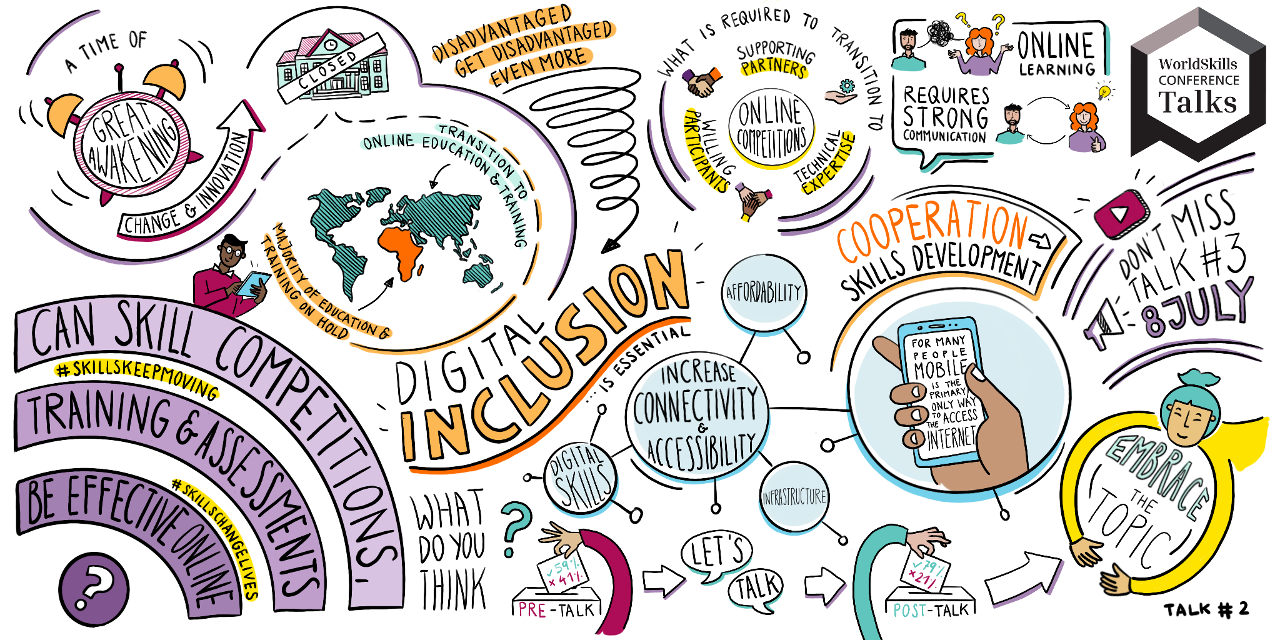 Details
1 July 2020 at 12:00 (GMT)
The second session in the WorldSkills Conference Talks focused on the online delivery of skills competitions, training, and assessments. It asked what can be achieved in a virtual format and what is most challenging to translate from in-person environments. We examined the practical approaches and solutions being carried out by different WorldSkills Members during the current COVID-19 pandemic. While every organisation is facing similar situations and obstacles caused by contact restrictions, the strategies to conduct trainings, assessments and competitions differs significantly.

This public meeting followed initial internal conversations where we have exchanged ideas and learned different ways to organize trainings and competitions. These strategies range from:
(a.) Fully online training, to
(b.) On-site training in colleges with online assessments, to
(c.) Set-ups in large venues to secure physical distancing.

During this session we examined some of the examples that have been given and shared first-hand experiences from Members. We not only wanted to discuss new opportunities and chances of virtual skills competitions, but also the risks they create and the limits of digital learning.
---
Speakers
Ekaterina Loshkareva (Moderator)
Board Member Strategic Development, WorldSkills International
---
Victoria Levin
Senior Economist and Global Lead for Skills, Education Global Practice, World Bank
---
Jason Scales
Business Manager, Education, The Lincoln Electric Company
---
Ranjan Choudhury
Sr. Head, WorldSkills India, National Skill Development Corporation
---
Shaun Thorson
CEO, Skills/Compétences Canada
---