Skills for a new and transforming economy: Demand
16 October 2017 at 10:30 in Conference Room B
In partnership with WorldSkills Kazan 2019

The fourth industrial revolution is upon us and the reality of highly-automated manufacturing, and services, that operate within complex digital ecosystems, is transforming all economic activity. With it comes a plethora of opportunities, but also many risks. So, what skills are needed for this new economy? And how will workplaces be required to change? This exploration of the demands of the economy of the future will begin with the results of a series of foresight sessions with leaders in industry, international organizations, and education.

Moderator:

Pavel Luksha, CEO, Global Education Futures

Panelists:

Dr. Carl Frey, Co-Director, Oxford Martin Programme on Technology and Employment

Dr. Michael Tiemann, Senior Researcher, Federal Institute for Vocational Education and Training (BIBB)

Dr. Andrew Van Schaack, Associate Dean, Online Programs, Vanderbilt University

Peter Thiele, Deputy Director VET Policy, German Federal Ministry of Education and Research

Shobha Mishra Ghosh, Senior Director, Federation of Indian Chambers of Commerce and Industry
---
Presentations
WSCP2017_10_WSK2019_ShobhaMishraGhosh.pdf
WSCP2017_10_WSK2019_PeterThiele.pdf
WSCP2017_10_WSK2019_MichaelTiemann.pdf
WSCP2017_10_WSK2019_MatthewBell.pdf
WSCP2017_10_WSK2019_Carl Frey.pdf
WSCP2017_10_WSK2019_AndrewVanSchaack_day1.pdf
Speakers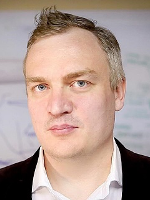 Pavel Luksha (Moderator)
CEO, Global Education Futures
The Global Education Futures initiative, which was founded by Pavel, is aimed at catalyzing transformation of educational ecosystems on a global scale. Pavel is also a Professor of Practice at Moscow School of Management SKOLKOVO, where until 2014 he directed unique transformative integral programs in executive education, primarily focusing on energy and nuclear sectors – and now works primarily on transformation of the higher & professional education sector together with Skolkovo Education Development Center. Pavel also works closely with the Russian Agency of Strategic Initiatives, one of the primary national vehicles of driving change in professional education development and new technological sectors. He is the coauthor of Rapid Foresight methodology, widely used in sectoral and regional planning, and a primary author of Skills Technology Foresight methodology developed in partnership with International Labor Organization (and applied for skills anticipation in Eurasia, Africa, and Latin America). He is also a founder and a coauthor of Atlas of Emerging Jobs, one of the worlds largest compendiums of jobs of the future. Since 2014 he has acted as a representative of Russia in BRICS Skills Development Council (and chaired the group in 2015-16). He is also a co-founder (and a program director for several years) of the Foresight Fleet, one of the largest events on future thinking education, which has been held globally since 2012. Before 2009, he worked in business advisory services, automotive, and investment sectors, with over 20 years of experience in strategy design.

Twitter: @luksha
LinkedIn: https://www.linkedin.com/in/pluksha/
---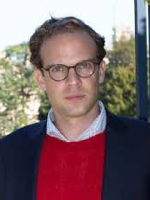 Dr. Carl Frey
Co-Director, Oxford Martin Programme on Technology and Employment
As Oxford Martin Citi Fellow at Oxford University Carl directs the programme on Technology and Employment at the Oxford Martin School – regarded as the world's leading programme on the future of work. He is one of the most widely cited scholars in the field of workforce automation and industrial renewal, researching the transition of industrial nations to digital economies, and associated challenges for corporations and governments. During the course of his career, he has served as an advisor and consultant to international organisations, think tanks, government and business, including the OECD, the European Commission, the United Nations, and several Fortune 500 companies. In partnership with Citigroup, he also works to help global leaders navigate the rapidly changing world economy. His work has been widely covered by the BBC, CNN, The Economist, Financial Times, Wall Street Journal, Foreign Affairs, New York Times, Washington Post, Frankfurter Allgemeine, Scientific American, TIME Magazine, Forbes, and many others. In 2016 he was named the 2nd most influential young opinion leader by the Swedish business magazine Veckans Affärer. Carl is also Economics Associate of Nuffield College, and Senior Fellow of the Programme on Employment, Equity and Growth at the Institute for New Economic Thinking, both University of Oxford. He remains a Senior Fellow of the Department of Economic History at Lund University, and a Board member of Futurion AB.

LinkedIn: https://www.linkedin.com/in/karl-frey-13628043/
---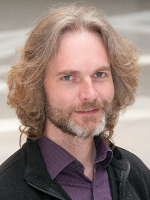 Dr. Michael Tiemann
Senior Researcher, Federal Institute for Vocational Education and Training (BIBB)
At present Michael is working on a project based on the effects of the economy's transition to Industrie 4.0. Bringing together different perspectives on the labour market (employer, employee, politics, education) this project analyzes trends on automisation and digitalisation in the past and the present to project long term qualification and occupational supply and demand trends. He also works on the BIBB/BAuA Employment Survey 2018, a large-scale survey gathering information on qualification and employment careers, occupational contents, skills and requirements at the workplace and more. Michael is also part of a project on typical education histories and career paths in selected commercial occupations - answering the question whether there is competition or complementarity between vocationally and academically qualified persons. Michael is a lecturer in Sociology for empirical research and political consulting at Bonn University. He holds a Master's degree in Philosophy obtained at University of Leeds (2000) and one in Sociology from Düsseldorf University (2006). He received a doctoral degree in Sociology (Dr. rer. pol.) from Cologne University (2014). His main fields of interest are changes in occupations and occupational contents, knowledge hermeneutics, knowledge and learning at the workplace and change of the world of work. Michael also worked and consulted on the development of the German national classification of occupations (KldB 2010) and the European taxonomy of skills, competencies and occupations (ESCO).
---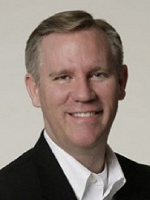 Dr. Andrew Van Schaack
Associate Dean, Online Programs, Vanderbilt University
Dr. Andy Van Schaack is a Professor at Vanderbilt University with appointments in the Peabody College of Education and the School of Engineering. He teaches courses in social science research methods, organizational psychology, judgment and decision-making, and technology forecasting. His research focuses on technologies that make teaching and learning more effective, efficient, and accessible. Andy's professional experience bridges the worlds of high technology and academia. Early in his professional career, he served as Technical Support Engineer and Higher Education Sales Manager for Apple Computer in Cupertino, California and Tokyo, Japan. While in graduate school he worked as a Licensing Associate for the university's Office of Technology Commercialization where he was responsible for the protection, development, and commercialization of faculty inventions and creative works. Andy has founded several education-related companies including Cerego, Inc. of Tokyo, Japan and Livescribe, Inc. of Oakland, California. As Chief Scientist and Senior Science Advisor, respectively, he has earned more than a dozen patents for inventions related to adaptive learning systems and digital pens technologies. Dr. Van Schaack holds a bachelor's degree in instructional psychology and doctorate in instructional technology from Utah State University. He was recently appointed Associate Dean for Online Programs at Peabody College and he was the 2017 recipient of the Madison Sarratt Prize for Excellence in Undergraduate Teaching (Vanderbilt University's Teacher of the Year award).

LinkedIn: https://www.linkedin.com/in/andy-van-schaack-2320b32/
---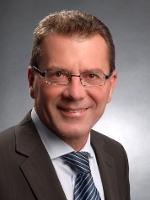 Peter Thiele
Deputy Director VET Policy, German Federal Ministry of Education and Research
Peter Thiele is a qualified lawyer specializing in public law. He worked in the Directorate for International Affairs of the Federal Ministry of Education and Science and with the International Labour Organization in Geneva and Turin. He was also responsible for the development and co-financing of UNEVOC in cooperation with UNESCO.As Head of Division at the Federal Ministry of Education and Research (BMBF) he was responsible for general issues of EU education policy cooperation. He is currently Deputy Director for VET policy at the Federal Ministry of Education and Research (BMBF). He represents Germany in several international, European and national VET strategy and programme committees and is heading the BMBF Division for Vocational Training Policy Issues.

LinkedIn: https://www.linkedin.com/in/peter-thiele-044b85a6/
---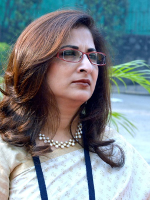 Shobha Mishra Ghosh
Senior Director, Federation of Indian Chambers of Commerce and Industry
Shobha has been associated with the education, skills, health and life sciences sector for more than a decade in FICCI. She has been responsible for successfully mobilizing leaders to actively participate in pushing the reform agenda to the Government and also for setting up FICCI Young Leaders to involve young professionals and entrepreneurs in the policy change process. Shobha has also created many flagship events for FICCI and is on several government committees and Boards of Universities. She has also published articles and reports and is invited as policy expert to various national and international forums. She is a trained architect with a post-graduation in Urban Planning from the Institute of Housing and Development Studies (IHS), Rotterdam, The Netherlands. She has around 25 years of experience in large-scale development programs and policy issues. She has worked with organizations like The Energy & Resource Institute (TERI), Schumacher Centre Delhi (SCD) – Indian partner of IDG (India Development Group) in London, U.K, and ACORD in various leadership positions. Prior to her stint in policy domain, she worked for more than a decade in architecture and urban development sector.

LinkedIn: https://www.linkedin.com/in/shobha-mishra-ghosh-9869534/
Twitter: @GhoshShobha
---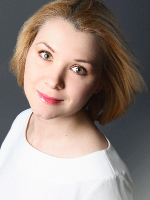 Ekaterina Loshkareva (Moderator)
Deputy Director General for Research and Development, WorldSkills Russia
Since 2017 Ekaterina has served as the Head of the Skills Development Working Group within BRICS Business Council, having previously been a member of this group since 2014. Between 2013-2016, as a Head of the Skills Development for Industrial Growth Department in the Agency for Strategic Initiatives, Ekaterina was responsible for establishment and development of WorldSkills in Russia, including: the design and implementation of the WorldSkills Hi-tech Competition in 2014-2015; organization of the project of Dual Education for TVET in 13 pilot regions; and design of the skills development for industrial growth regional standard. In August 2015 Ekaterina received a State Award - Diploma of Appreciation from the President of the Russian Federation for her achievements in the field of skills development in Russia. In 2016 she received the prestigious Hubert H. Humphrey Scholarship and in 2017 graduated from Vanderbilt University. Her major field of research covered global trends and future skills for new and transforming economies.
---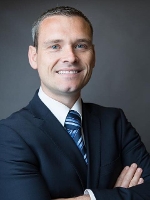 Matt Bell
Global Strategic Partnerships Manager, Autodesk
Having studied a Higher Modern Engineering Apprenticeship after leaving school, Matthew soon found a passion for Design Engineering and specifically Computer Aided Design (CAD). Through the skills developed in the workplace as a Project Design Engineer, Matthew was soon supporting up and coming Designers through teaching the use of CAD tools at a local FE College. Once the teaching bug had well and truly struck, he moved into education on a full-time basis, covering a wide range of STEM related subject areas, across secondary, vocational and higher education. In 2006 Matthew was appointed as the WorldSkills UK Training Manager and WorldSkills Expert for Mechanical Engineering Design CAD and has subsequently trained UK competitors to international success through WorldSkills events in 2007, 2009, 2011, 2013 and 2015 in addition to EuroSkills gold in 2010. In 2011 Matthew joined Autodesk as UK Secondary Education Manager and in 2014 was appointed as Global Strategic Partnerships Manager, responsible for Autodesk Education Experiences (AEX) partnerships, focusing on STEM education through activities such as F1 in Schools, VEX Robotics and WorldSkills to students around the world. Matthew has a passion for inspiring the next generation of industry leaders to enter STEM based careers and believes that a strong partnership between education, government and industry is the key to preparing the next generation, both for the jobs of today, but importantly the jobs of tomorrow. During recent years Matthew has led a range of global projects through various partnerships, including inspiring social impact design activities in India, Brazil, South Africa, and is currently working alongside the WorldSkills Champions Trust, and the UNHCR in Rwanda, for the Skills on the Move initiative. Matthew is also a member of the Education and Training Committee for the IED (Institute of Engineering Designers).
---