Speakers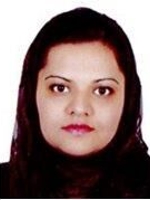 Manail Ahmed
Senior Programme Manager, King Abdullah Economic City
Manail Anis Ahmed is the Program Director at Prince Mohammed bin Salman College of Business & Entrepreneurship (MBSC) at KAEC. She is a recognized authority on higher education and human capital development in the Middle East and South Asia. Her experience spans institutional administration, operations management and strategy consulting for organizations interested in establishing greenfield projects and/or institutional partnerships in the region. She has liaised with the US State Department and regional Ministries of Education, Economy & Planning, and Development. Manail has been a consultant for private equity firms interested in establishing greenfield projects in the region, publishing on Saudi higher education systems and policies. She has taught at college-level and has experience in curriculum development, research & grants administration, quality assurance, institutional research, US Title VI National Resource Center management, and Fulbright program local office establishment. She has a BA in Political Science from Swarthmore College, Pennsylvania and an MA in Asian Studies from the University of Wisconsin-Madison.
---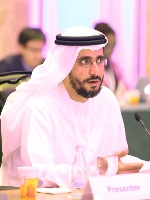 Rashed Al Shaali
Assistant Professor Architectural Engineering, United Arab Emirates University Al Ain
A professional and educator in Architecture Engineering with accomplishments in education and public service. Serving as an assistant professor of Building Science and Technology at UAE University since 2006, seconded to the Ministry of Energy in 2014 to establish an Energy Efficiency Department. Prepared the Federal Energy Conservation Law first draft. Served as the UAE OPEC Environmental Focal Point and in the Federal Strategy for UAE's Green Economic Growth task force. Appointed as a Member of the negotiating task force for UNFCCC, and served as the focal point for MoUs between the Ministry of Energy (UAE) and its counterpart in USA, Singapore, Switzerland, and the Netherland.
A practicing architect/engineer with an interest in the holistic approach of development and building design with special emphasis on energy efficiency and high-performance buildings, fascinated by vernacular architecture that plainly illustrate passive cooling strategies and its adaptation to modern buildings.
---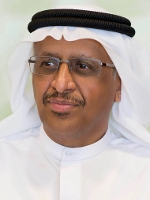 Dr. Reyadh Almehaideb
Vice President, Zayed University
Prof. Reyadh Almehaideb obtained his PhD in Petroleum Engineering from Stanford University, USA, in 1989. He joined the UAE University as a faculty member in the College of Engineering, where he was promoted to Associate Professor in 1997 and to Professor in 2005. He served at various capacities as Chair of the Chemical and Petroleum Engineering department, Assistant Dean for Research and Graduate Studies, Associate Dean, and from 2006-2013 as the Dean of Engineering. In 2013/2014, he served as the Deputy Vice-Chancellor for Research and Graduate Studies at the UAE University.

In August 2014, Prof. AlMehaideb was appointed as the Vice President of Zayed University, UAE. Zayed University focuses on providing quality academic programs and services where it has achieved international institutional accreditation and also program accreditations by US-based accrediting bodies, and is undergoing a transformation by moving to develop its research capacity in certain areas such as marine environment, nutrition and public health, psychology and human services, smart cities, assistive technology for educational inclusion of students with disabilities, robotics in the arts, and others.

Professionally, Prof. Almehaideb has research interest in technological innovations related to managing oil fields and the mitigation of environmental impact of petroleum operations. His interests include modeling of petroleum fluids, characterization of oil and gas reservoirs, modeling and simulation of petroleum operations, asphaltene precipitation around oil wells, microbial and carbon dioxide enhanced oil recovery. These processes could potentially extend the lifetime of oil production within the area few decades.
---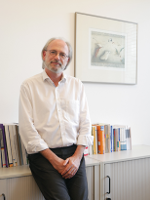 Dr. Ernst Andreas Hartmann
Director, Institute for Innovation and Technology
Ernst Hartmann studied Psychology in Marburg, Aachen, and Dresden from 1983 to 1989. He received a doctoral degree (Dr. rer. nat., Doctor of Science) from RWTH Aachen University of Technology, Faculty of Mechanical Engineering, in 1995, and a venia legendi (habilitation) for Work and Organisational Psychology from RWTH, Philosophical Faculty, in 2002.During the 1990s, he was Junior Researcher, Senior Researcher, and Head of a Research Group at RWTH. Additionally, he worked as an internal consultant for an international machine building company in the domain of organizational development. His main concern in both affiliations was the design of organisation, technology, and work with respect to individual and organisational learning. From 2001 to 2004, Ernst acted as scientific coordinator of the R&D programme Learning cultures and competence development at ABWF Association for Research in Professional Development, Berlin. The programme was funded by the German Federal Ministry of Education and Research. Since 2004, Ernst has served as Head of Department at VDI/VDE-IT. His main areas of expertise are Future of Work in Industry 4.0, design of integrated Work/Learning Systems, permeability between Vocational and Higher Education, project-based learning (especially learning processes based on research projects), skills needs analysis and prognosis, innovative capacity of organisations, approaches contributing to a better integration of research, education, and innovation. From 2004 to 2016, Ernst was head of the Socio-Economic Department of VDI/VDE-IT, since then however he has served as head of the newly founded Department of Education, Science, and Humanities. Additionally, since 2007, he has been director of the Institute for Innovation and Technology (iit) within VDI/VDE-IT. From 2006 to 2009, he was also part-time Professor for Ergonomics and Work Design at Otto-von-Guericke University, Magdeburg.
---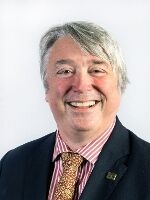 Simon Bartley
President, WorldSkills International
Simon was elected President of WorldSkills International at the organization's General Assembly in October 2010 and took up his four-year post on 10th October 2011, the day after the Closing Ceremony at WorldSkills London 2011. Previously Simon had been Chief Executive of UK Skills and WorldSkills London 2011 as well as being the UK's Official Delegate to both WorldSkills International and WorldSkills Europe (on both of which he was also a Board Member). Prior to his involvement in UK Skills Simon worked in the Building Services Sector as Chairman of his family business and he now works as an international skills consultant. Simon was educated at Durham University, from where he graduated with a BSc in Engineering Science and Management and an MSc in Management Science. He is a Chartered Engineer, a Member of the Institution of Civil Engineers and a Fellow of City and Guilds. A Member of the UK Governments Skills Commission he is also on the Council of City & Guilds. Simon is a past Chair of the Confederation of British Industry's Small and Medium Sized Enterprise Council.
---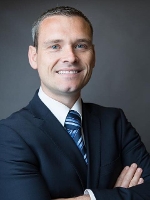 Matt Bell
Global Strategic Partnerships Manager, Autodesk
Having studied a Higher Modern Engineering Apprenticeship after leaving school, Matthew soon found a passion for Design Engineering and specifically Computer Aided Design (CAD). Through the skills developed in the workplace as a Project Design Engineer, Matthew was soon supporting up and coming Designers through teaching the use of CAD tools at a local FE College. Once the teaching bug had well and truly struck, he moved into education on a full-time basis, covering a wide range of STEM related subject areas, across secondary, vocational and higher education. In 2006 Matthew was appointed as the WorldSkills UK Training Manager and WorldSkills Expert for Mechanical Engineering Design CAD and has subsequently trained UK competitors to international success through WorldSkills events in 2007, 2009, 2011, 2013 and 2015 in addition to EuroSkills gold in 2010. In 2011 Matthew joined Autodesk as UK Secondary Education Manager and in 2014 was appointed as Global Strategic Partnerships Manager, responsible for Autodesk Education Experiences (AEX) partnerships, focusing on STEM education through activities such as F1 in Schools, VEX Robotics and WorldSkills to students around the world. Matthew has a passion for inspiring the next generation of industry leaders to enter STEM based careers and believes that a strong partnership between education, government and industry is the key to preparing the next generation, both for the jobs of today, but importantly the jobs of tomorrow. During recent years Matthew has led a range of global projects through various partnerships, including inspiring social impact design activities in India, Brazil, South Africa, and is currently working alongside the WorldSkills Champions Trust, and the UNHCR in Rwanda, for the Skills on the Move initiative. Matthew is also a member of the Education and Training Committee for the IED (Institute of Engineering Designers).
---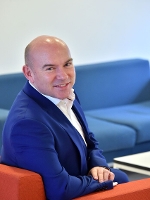 Dr. Neil Bentley (Moderator)
Chief Executive, WorldSkills UK
Dr. Neil Bentley is Chief Executive of WorldSkills UK, a partnership between governments, business and education.Inspiring more young people to take up apprenticeships and technical education, WorldSkills UK is changing the national conversation so these are seen as prestigious career routes for all.This is being achieved through experiential and digital careers advice, skills competitions; and mind set and productivity training. Neil was previously Deputy Director-General and Chief Operating Officer at the CBI, the UK's premier business lobby, working at the highest level of the business and government interface nationally and internationally and representing CBI to the media. Neil worked at the CBI for 12 years and led public policy campaigns ranging from apprenticeships, skills and employment to public service reform and energy and climate change. In particular, Neil previously led CBI work on vocational pathways in education, the marketisation of FE and demand-led training reforms on apprenticeships and higher technical skills. Prior to CBI, Neil worked at global IT services provider EDS (now part of HP) advising on the employee relations implications of outsourcing, trade union relations, training and diversity across EMEA. Neil sits on the Council of Warwick University, advises the Science Council on diversity and inclusion in STEM skills and was the former deputy chair of Stonewall, the LGBT equality charity. Neil's PhD is in race equality in the workplace.
---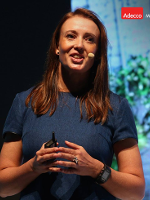 Joyce Bijl
Managing Director of Adecco Middle East, Adecco
Joyce has served as Managing Director Middle East at Adecco Staffing since May 2017. Previous to this role she was Strategic Account Manager Asia Pacific for four years. She is a Dutch National and joined the Adecco Group in July 2004. Joyce has travelled the world and held several positions in a number of countries including the Netherlands, China, Hong Kong and the United Arabic Emirates.

Twitter: @BijlJoyce
LinkedIn: https://www.linkedin.com/in/joyce-bijl-98933910/
---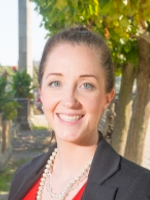 Jenica Branscombe
Representative for Americas, WorldSkills Champions Trust
Member: Canada
Skill: Beauty Therapy
Competed in: WorldSkills London 2011
Representing: Americas

Jenica has had a strong sense of adventure from a young age. Aged eight she went to Disney World for the first time and soon realized that she desperately wanted to work there. Fast-forward 10 years - three days after her high school graduation - and she was on a plane to Orlando, Florida. Jenica had been accepted to work at Disney World as part of its Cultural Representative Program and shewas able to realize one of her dreams. WorldSkills was another of those dreams. Growing up watching the Olympics she always wanted to compete on the world stage but felt that she did not have what it took to compete at that level. However, when she completed a Beauty Therapy course that dream was reignited! She met an inspiring lady who had the opportunity to compete at WorldSkills Calgary 2009. She talked about her experience and Jenica immediately knew that she wanted to compete. Following two-and-a-half (very long) hard-working years she came home from WorldSkills London 2011 with a bronze medal. As a mother of two children, Jenica regards the moments above as two of her proudest achievements that she looks forward to telling her children about when they grow up. She is now proud to be a part of the WorldSkills Champions Trust. She is honored to be part of the team. She has always wanted to make a difference in the world, even if it is by impacting just one young man or woman - as that one person could have a better life because of the work WorldSkills is doing
---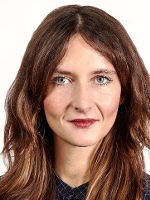 Anna Byhovskaya
, TUAC France
Anna Byhovskaya is a policy advisor to the Trade Union Advisory Committee to the OECD (TUAC) covering innovation and technology policies, the digital economy, skills policies, the OECD Ministerial Council and Forum, as well as the G20 jointly with the International Trade Union Confederation (ITUC). She worked as the policy coordinator of the CSO Partnership for Development Effectiveness (CPDE) as part of the Global Partnership for Effective Development Cooperation (GPEDC), at the OECD and as a broadcast journalist in Paris and Berlin.
---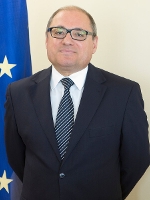 James Calleja (Moderator)
Director, Cedefop
Joachim James Calleja has been involved in vocational training since 2001. Before his appointment as Director of Cedefop in October 2013, he served as Permanent Secretary of the Ministry of Education and Employment (2011-2013) in his native Malta. In 2005 he was entrusted with setting up the Malta Qualifications Council where he served as Chief Executive up to December 2010. Joachim is a graduate of the Universities of Malta, Padua (Italy) and Bradford (UK). In the UK he obtained his PhD from the Department of Peace Studies on a thesis on education and international relations in the context of Kant's political philosophy. A prolific writer, Joachim has published books and articles and has edited various publications. He is the co-author of the Malta Referencing Report of the Malta Qualifications Framework to the EQF and the QF-EHEA.
---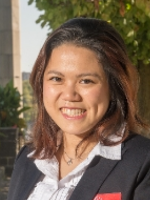 Rachel Chua
Representative for Oceania and ASEAN, WorldSkills Champions Trust
Member: Singapore
Skill: Caring
Competed in: WorldSkills London 2011
Representing: ASEAN and Oceania

When Rachel Chua choose her career path, she knew that she did not want a desk job, but instead wanted to learn a practical skill that could make a difference in the lives of the people around her. Nursing became the obvious choice. As she honed her skills in nursing the patients that she had hoped to help, taught her endless lessons. "Their resiliency, tenacity, and the will to fight their disease, inspires me to want to be a better health care professional, to provide them with the best care possible," said Rachel. "They always remind me that there is so much to be thankful for and that I must count my blessings daily."Rachel earned a position on Team Singapore for WorldSkills London 2011, where she received a gold medal in Caring with teammate Kaiyan Jaslyn Li. "While WorldSkills was an amazing experience that gave me opportunities I would never have had; it gave me more than that. It taught me about life. How to say yes to challenges," said Rachel
---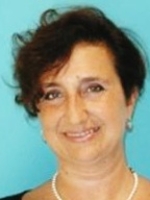 Cristina Cofacci
Industrial Relations and Labour Law Manager, Enel
Cristina graduated in Law in Pisa – Scuola Superiore di Studi Universitari S. Anna, where she went on to do a post graduate degree in Comparative Law. She is a lawyer and has been Associate Attorney in a legal firm for two years, focusing on labour law issues.She joined Enel in 1996, starting her career as Industrial Relation and Labour Law Specialist. Several different Human Resources Management roles followed until, in 2006 she assumed responsibility for the Group European and International Social Dialogue, managing the negotiation process for the Enel European Works Council. During the past three years, Cristina has negotiated and managed the Enel Global Framework Agreement with the Global Trade Union Federations IndustriAll and Public Services International (PSI).Since 2015 she has also served as a member of the EU Sectoral Social Working Group representing the employers' associations Assoelettrica and Eurelectric in the relationship with the European Trade Union Federations IndustriAll Europe and European Public Services Union (EPSU). In June she was appointed Chairman of the Social Working Group, on behalf of the Italian employers association Elettricità Futura, for the work programme 2017-2019.She coordinates the Enel school-work Apprenticeship Programme, ruled by a collective agreement, and she is the HR focal point for the Education/Enterprise projects and for Sustainability themes (Pact for Youth at EU and Italian level, Enel Sustainability Report, UN SDG's). Cristina is also the Enel Group's point of reference for the European Alliance for Apprenticeship.

LinkedIn: https://www.linkedin.com/in/cristina-cofacci-b5048518/
---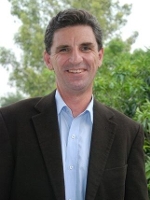 Paul Comyn (Moderator)
Senior Skills & Employability Specialist, ILO
Paul Comyn has over 25 years experience in TVET and skills development as a technical specialist and consultant in the public and private sectors across a wide range of industries. He has worked to varying degrees in a number of countries including Australia, New Zealand, China, India, Pakistan, Ghana, Uganda, Papua New Guinea, Fiji, Nepal, Sri Lanka, Afghanistan and Bangladesh. He has a PhD in vocational education and training policy and has authored various journal articles and book chapters in the field. His interests include skills policies and industry engagement in skills development. He has worked for the ILO for the past eight years and in 2015 transferred to Geneva after five years based in New Delhi as the Senior Skills Specialist for South Asia.
---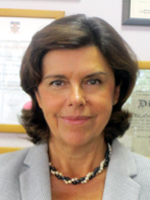 Luisa Coutinho
Executive Director, International Welding Federation
Luisa Coutinho has coordinated and participated in more than 100 national and international research, transfer of technology and training projects since 1986 and has published more than 200 books, papers in national and international journals and conference proceedings.
Her work has been recognized internationally in different forums through two honorary doctorships and ten international awards.
Luisa Coutinho has been involved, as an entrepreneur in the start up companies Lasindustria, a laser job-shop, 1989, Intersis, development of industrial automation systems, 1990, SAF, multimedia training materials, 1992 ,QS&S, management and technical consultancy, 1995
---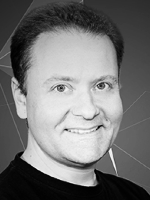 Olivier Crouzet
Head of Pedagogy – 42
With a scientific background, Olivier Crouzet has a Masters degree as an IT engineer. During his scholarship, he acted both as a Technical Assistant and a Teaching Assistant. After two years as System Administrator in the 3rd French Internet service provider, he joined Nicolas Sadirac and spent 13 years developing a well-known IT school that became a French leader with 4000 students. He designed the pedagogical model, and made it evolve. Based on this educational success, a new IT school '42' was created in 2013, along with Nicolas Sadirac, Kwame Yamgnane and Florian Bucher, promoting an even more advanced training methodology, called Peer-Learning. Olivier Crouzet designed this model: 100%-project-based, without any teacher, lecture, nor knowledge transfer. Students debate, exchange ideas, try, fail, try again, to reach the goal, and finally evaluate their peers. Founded and funded by Xavier Niel, owner of one of the four French telecom companies, '42' is totally free for the students. In this spirit of social opening, Olivier Crouzet, while still evolving the pedagogical model of the school, is also promoting evolution in the French education system through various conferences.
---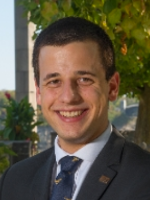 Barthélémy Deutsch
Representative for Europe, WorldSkills Champions Trust
EuropeMember: Belgium
Skill: Restaurant Service
Competed in: WorldSkills Leipzig 2013

After watching his mother and grandmother cooking, Barthelemy soon got involved in the basics of cooking, before slowly but surely, introducing more complex tasks. Eventually he was inspired by Jamie Oliver's campaign to change fast food to good food. He decided that he also wanted to have an impact on people's lives. At cooking school he discovered his skill for waiting and he soon decided to focus on this whole new side of the industry. He realised the importance of his job and loved it. One of his teachers suggested he participate in the school selection for a competition, and he invested a huge amount of time preparing. He won the selection, and went on to represent the school internationally. When he was offered the Belgian selection for WorldSkills, he jumped at the chance. He worked even harder, and realised a dream by representing his country in the biggest competition for vocational skills. He describes the WorldSkills experience as one of those moments that he will never forget and the kind of event that he will tell his grandchildren about.
---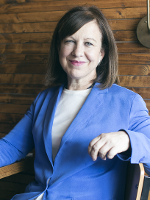 Lyse Doucet (Session Moderator and Conference Emcee)
Chief International Correspondent, BBC
Lyse Doucet is the BBC's Chief International Correspondent and senior presenter on BBC World TV and World Service Radio who reports across the BBC's domestic and global outlets.

Lyse spent 15 years as a BBC foreign correspondent with postings in Jerusalem Amman, Islamabad, Tehran, Kabul and Abidjan.

Her awards include an OBE in the 2014 Queen's Honours list for her services to broadcasting and the 2016 Columbia University Journalism Award for lifetime achievement.

Born in eastern Canada, Lyse has ten honorary doctorates from leading British and Canadian Universities, a Master's degree in International Relations from the University of Toronto, a BA Hons from Queen's University in Kingston.

Lyse is an honorary patron of Canadian Crossroads International, and a member of Friends of Aschiana UK which supports Afghan street children. She is also a founding member of the Marie Colvin Journalists' Network, a Senior Fellow of Massey College of the University of Toronto, and a member of the Canadian Journalism Forum on Violence and Trauma.
---
Pierre Dubuc
Co-founder, Open Classrooms
OpenClassrooms is a global online education platform dedicated to making education accessible by prioritizing online degrees and a community-based, engaging learning experience. In his role, Pierre implements the strategic vision of the business to drive the expansion and furthered adoption of OpenClassrooms. At present OpenClassrooms is in more than 100 countries, and is launching soon in the United States. Inspired by technology from an early age, Dubuc and Mathieu Nebra co-founded OpenClassrooms 18 years ago, aged 11 and 13. Since then, the company has been recognized as a leading platform for code learning, technology skill development and digital culture. As a result of his success, Dubuc was selected in 2016 as one of Forbes' 30 under 30 Social Entrepreneurs to Watch.
---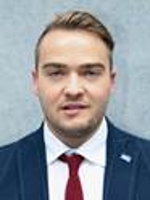 Matthäus Fandrejewski
Representative of CESI-Youth, Youth branch of the European Confederation of Independent Trade Unions (CESI)
In this capacity Matthäus is organising the activities of the Youth platform which was established in 2013 when youth unemployment in Europe was at its highest point.  Since then he has been active in developing and pushing forward youth policies within CESI and other European institutions. Furthermore, he was involved in the organization of several events in order to give CESI's young affiliates a place to be heard. Matthäus is also member of the recently established by the European Commission "European Apprentices Network", which is representing apprentices from all over Europe with the aim of giving a voice to young people in training schemes.
Matthäus started off his career through an apprenticeship in the period 2006-2009 within the German public administration and subsequently took on a position in a migration office, where he worked for 6 years. At the same time in 2006, Matthäus joined a trade union and has actively been developing youth policies on several political levels ever since. Over those 6 years he was also active in the workers council and the young workers council (Jugend- und Auszubildenden Vertretung) in the public administration he was working in.
In 2015 he decided to study again and enrolled in the Berlin School of Economics and Law where he has pursued Business Administration with a focus on Human Resources. Since 2017, he has been studying 'International People Management' at the ESCE – Paris International Business School.
---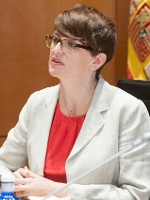 Tracy Ferrier (Moderator)
Global Skills Lead, British Council
Tracy Ferrier has over 20 years' experience in skills development and professional education, including working in and with the public, private and charity sectors. As Global Head of Skills at the British Council, Tracy leads the Council's work globally in vocational education and employability skills. This role includes setting overall strategy for this area, providing national and international policy advice, leading stakeholder engagement with the UK sector, building new partnerships and overseeing new innovations. This has given Tracy the opportunity to advise Education Ministers and policy makers from around the world on the transformation of skills systems.Prior to joining the Council, Tracy was Associate Director at the Mackinnon Partnership, a public policy and research consultancy specialising in the people side of economic development. In this role, Tracy led a number of consultancy assignments, including a project to review and improve the quality of UK occupational standards, and a gap analysis of training provision and qualifications for the maritime industry
---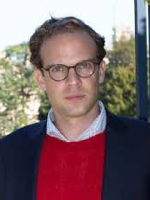 Dr. Carl Frey
Co-Director, Oxford Martin Programme on Technology and Employment
As Oxford Martin Citi Fellow at Oxford University Carl directs the programme on Technology and Employment at the Oxford Martin School – regarded as the world's leading programme on the future of work. He is one of the most widely cited scholars in the field of workforce automation and industrial renewal, researching the transition of industrial nations to digital economies, and associated challenges for corporations and governments. During the course of his career, he has served as an advisor and consultant to international organisations, think tanks, government and business, including the OECD, the European Commission, the United Nations, and several Fortune 500 companies. In partnership with Citigroup, he also works to help global leaders navigate the rapidly changing world economy. His work has been widely covered by the BBC, CNN, The Economist, Financial Times, Wall Street Journal, Foreign Affairs, New York Times, Washington Post, Frankfurter Allgemeine, Scientific American, TIME Magazine, Forbes, and many others. In 2016 he was named the 2nd most influential young opinion leader by the Swedish business magazine Veckans Affärer. Carl is also Economics Associate of Nuffield College, and Senior Fellow of the Programme on Employment, Equity and Growth at the Institute for New Economic Thinking, both University of Oxford. He remains a Senior Fellow of the Department of Economic History at Lund University, and a Board member of Futurion AB.

LinkedIn: https://www.linkedin.com/in/karl-frey-13628043/
---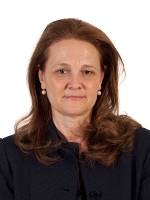 Montserrat Gomendio
Head of the OECD Centre for Skills, OECD
Monserrat works with the Director of the OECD to support the Secretary General's strategic orientations in the area of education and skills. Together their aim is to help countries strengthen employability, social participation and inclusiveness and to build effective and efficient educational institutions to make reform happen. She ensures effective collaboration with other areas at the OECD dealing with common issues. Monserrat was Secretary of State for Education, Vocational Training and Universities at the Spanish Ministry of Education, Culture and Sports, from January 2012 to May 2015. During this period the Spanish Government undertook an education reform. Earlier in her career she enjoyed a productive period in academia. She worked at the Spanish Research Council (CSIC) from 1991, where she became a Research Professor. In 1997 she was appointed Director of the Natural History Museum, and from 2003 until 2004 served as Vice-President for Organisation and Institutional Relations of the CSIC. Monserrat, a Spanish national, holds a General Management Program degree from the IESE Business School, a PhD in Behavioural Ecology from the University of Cambridge (U.K.), and a BSc in Biology from the Complutense University of Madrid.
---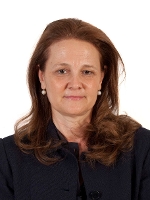 Monserrat Gomendio (Moderator)
Deputy Director, OECD
Monserrat works with the Director of the OECD to support the Secretary General's strategic orientations in the area of education and skills. Together their aim is to help countries strengthen employability, social participation and inclusiveness and to build effective and efficient educational institutions to make reform happen. She ensures effective collaboration with other areas at the OECD dealing with common issues. Monserrat was Secretary of State for Education, Vocational Training and Universities at the Spanish Ministry of Education, Culture and Sports, from January 2012 to May 2015. During this period the Spanish Government undertook an education reform. Earlier in her career she enjoyed a productive period in academia. She worked at the Spanish Research Council (CSIC) from 1991, where she became a Research Professor. In 1997 she was appointed Director of the Natural History Museum, and from 2003 until 2004 served as Vice-President for Organisation and Institutional Relations of the CSIC. Monserrat, a Spanish national, holds a General Management Program degree from the IESE Business School, a PhD in Behavioural Ecology from the University of Cambridge (U.K.), and a BSc in Biology from the Complutense University of Madrid.
---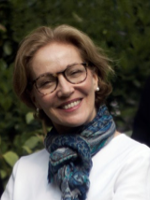 Shea Gopaul
Founder and Executive Director, Global Apprenticeship Network (GAN)
Shea founded the GAN, which is a coalition of companies and organizations addressing the skills mismatch and youth unemployment crisis. GAN has 173 member companies and eight national networks across five continents, collectively creating over nine million opportunities for youth by 2020. With more than 20 years of experience in the UN system (ILO, UN, WHO), Shea led the ILO Study that resulted in the development of the GAN. Working at senior level in areas of youth employment, strategic planning, human resources and external relations management, including public-private partnerships, she was recognized as an IZA Fellow and is a member of the B20 Employment and Education Taskforce. Shea has worked in the public and private sectors in Mauritius, Gabon, Morocco, the U.S. and Switzerland. An accomplished classical ballet dancer, she remains active in the art world and serves on the Board of Directors of Battery Dance Company in New York, which uses dance to foster intercultural exchange and understanding. Shea holds a Master's degree in International Education from Columbia University, an Honorary Doctorate degree and an undergraduate degree from Point Park University.
---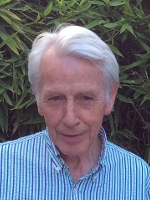 Kenneth King
Professor Emeritus, University of Edinburgh, United Kingdom
Professor Kenneth King was Director of the Centre of African Studies and Professor of International and Comparative Education at Edinburgh University for many years. He is now Emeritus Professor in its Schools of Education and of Social and Political Studies. His research has focused on the politics and history of international education, aid policy, and skills development, especially in the informal sector. He has also edited NORRAG Newsfor 30 years. Since 2006, he has analysed China's educational aid to Africa, and published China's Aid and Soft Power in Africa (2013) In 2016 he began research on India's development cooperation with Africa, with a focus on skills and human resource development.
---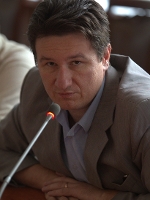 Rodion Kolyshko
Director of IPQ, Adviser to Confederation of employers of Ukraine, Confederation of Employers of Ukraine
In 1998 Rodion graduated from Kyiv National University (named by T. Shevchenko, Master of International Law.) He went on to become a staff lecturer at the university between 1999-2005. Rodion's academic career was rounded off in 2003 with the completion of his PhD in law. From 2005 Rodion spent 11 years working within the Employers' Movement of Ukraine, specifically dealing with the national qualification system and education quality assurance. Between 2007 – 2010 he was also a member of National Tripartite Social-economic Council from the employers' side. In recent years Rodion has also served as a member of the National Agency on Quality Assurance of Higher Education in Ukraine. Since 2016 he has served in his present role of Advisor of Confederation of employers of Ukraine and Director of Institute of Professional Qualifications (a unique NGO that generalizes the national experience on NQF implementation and international practices to support stakeholders that contribute to the development of the National qualification system of Ukraine.)
---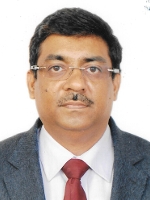 Manish Kumar
MD & CEO, National Skill Development Corporation
Manish is responsible for the strategic vision that will lead the NSDC team cohesively towards the achievement of Skill India Mission. Prior to joining the NSDC, he was working as Country Coordinator and Senior Institution Development Economist, Water & Sanitation Program (WSP), Water Global Practice, The World Bank. Earlier in his career, Manish worked in the Indian Administrative Service, occupying many responsible positions, his last being Secretary to Government of Tripura, Power & Home Departments. Manish holds a degree in Bachelor of Technology, Mining Machinery, from IIT (ISM), Dhanbad, Master in Public Administration from Harvard University, USA, and PhD in Public Policy from The George Washington University, Washington DC, USA.
---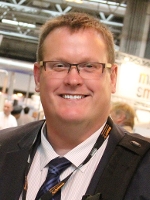 Jonathan Ledger
TVET Specialist, Education Division, Department for International Trade
Jonathan's expertise is used to lead the development of international TVET opportunities for UK providers, developing the UK TVET export capacity, and promoting the UK's capabilities in the sector. He works with Embassies and High Commissions to understand where opportunities exist and to explain how the UK is well qualified to be able to undertake the specific roles. As a renowned TVET advocate, Jonathan remains a world-class skills practitioner as CEO of Global Skills Ledger Ltd, delivering TVET solutions across the globe. He is currently developing skills policy, delivering industrial focused skills and education programmes, creating world-class quality assurance systems, and undertaking workforce development studies concentrating on sustainable outcomes and impact. Jonathan's TVET skills work with UK Sector Skills Council, Proskills UK, was twice winner of the British Council's prestigious International Skills Partnership of the Year Award 2015 for its outstanding achievements in vocational education working in partnership with the Building Materials giant, Viglacera Corporation, Vietnam and in 2014 with Petra Print and Media, Egypt. His experience has been successfully demonstrated globally over 25 years in a broad range of industrial sectors. The scope of his work has included 28 countries across five continents diagnosing, developing and delivering professional and vocational education and training policies, systems and capacity building in partnership with employers, governments, donors and key stakeholders. A post-graduate in Management and also Learning and Development Provision, Jonathan achieved educational excellence through the technical and vocational training and assessment route. Jonathan is a Freeman of the City of London, a Liveryman of the Worshipful Company of Furniture Makers, a member of the Institute of Directors, Institute of Quarrying, and Chartered Management Institute.
---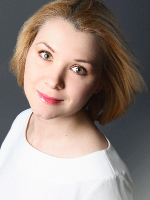 Ekaterina Loshkareva (Moderator)
Deputy Director General for Research and Development, WorldSkills Russia
Since 2017 Ekaterina has served as the Head of the Skills Development Working Group within BRICS Business Council, having previously been a member of this group since 2014. Between 2013-2016, as a Head of the Skills Development for Industrial Growth Department in the Agency for Strategic Initiatives, Ekaterina was responsible for establishment and development of WorldSkills in Russia, including: the design and implementation of the WorldSkills Hi-tech Competition in 2014-2015; organization of the project of Dual Education for TVET in 13 pilot regions; and design of the skills development for industrial growth regional standard. In August 2015 Ekaterina received a State Award - Diploma of Appreciation from the President of the Russian Federation for her achievements in the field of skills development in Russia. In 2016 she received the prestigious Hubert H. Humphrey Scholarship and in 2017 graduated from Vanderbilt University. Her major field of research covered global trends and future skills for new and transforming economies.
---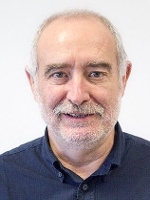 Jose Luis Fernandez
International Affairs Director, Tknika
Alongside his role at TKNIKA, Jose is also a member of the Board at the International Network WFCP (World Federation of Colleges and Polytechnics) and leads its forum on Applied Research and Innovation. He is also a member of the European executive committee at the international network TA3 (Transatlantic Technology and Training Alliance) and serves as President of CREANOVA (Association of professionals of Creativity.) He has been involved in designing and developing the Project VETIBAC (Vocational Education and Training International Basque Campus). Jose is a regular speaker at International Conferences and he has appeared at events in the USA, Turkey, Canada, China, Qatar, Tunisia, Brussels, Slovenia and United Arab Emirates. He formerly served as Coordinator of TKNIKA UNESCO-UNEVOC centre in the Basque Country and was also previously responsible for mobility projects for students and teachers in the region. Jose has a degree in Anglo-German philology by the University of Deusto in the Basque Country.

LinkedIn: https://www.linkedin.com/in/josé-luis-fernández-maure-08225117/
---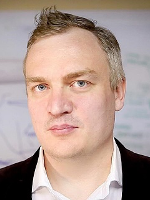 Pavel Luksha (Moderator)
CEO, Global Education Futures
The Global Education Futures initiative, which was founded by Pavel, is aimed at catalyzing transformation of educational ecosystems on a global scale. Pavel is also a Professor of Practice at Moscow School of Management SKOLKOVO, where until 2014 he directed unique transformative integral programs in executive education, primarily focusing on energy and nuclear sectors – and now works primarily on transformation of the higher & professional education sector together with Skolkovo Education Development Center. Pavel also works closely with the Russian Agency of Strategic Initiatives, one of the primary national vehicles of driving change in professional education development and new technological sectors. He is the coauthor of Rapid Foresight methodology, widely used in sectoral and regional planning, and a primary author of Skills Technology Foresight methodology developed in partnership with International Labor Organization (and applied for skills anticipation in Eurasia, Africa, and Latin America). He is also a founder and a coauthor of Atlas of Emerging Jobs, one of the worlds largest compendiums of jobs of the future. Since 2014 he has acted as a representative of Russia in BRICS Skills Development Council (and chaired the group in 2015-16). He is also a co-founder (and a program director for several years) of the Foresight Fleet, one of the largest events on future thinking education, which has been held globally since 2012. Before 2009, he worked in business advisory services, automotive, and investment sectors, with over 20 years of experience in strategy design.

Twitter: @luksha
LinkedIn: https://www.linkedin.com/in/pluksha/
---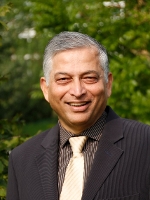 Shyamal Majumdar
Director, UNESCO-UNEVOC International Centre
Dr Majumdar has worked in his current role since May 2011. Prior to taking up the position at UNESCO-UNEVOC, he served as the Director General of the Plan Staff College for Technician Education (CPSC), an inter-governmental organization for human resources development in the Asia-Pacific Region based in Manila, Philippines. Dr Majumdar was also the Vice President of IVETA (International Vocational Education and Training Association) and was Professor at the National Institute of Technical Teachers Training and Research (NITTTR) in Kolkata, India, where he originally comes from. He has published over 150 research papers; and has received various international awards including an IVETA Award and CPSC TVET Leadership Award.
---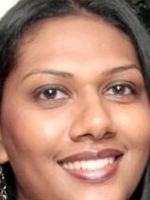 Nazrene Mannie
Beyond Advocacy Fund Manager, Business Leadership South Africa
The Beyond Advocacy Fund (BAF) is a business-led programme, funded jointly by business and USAID to create systemic impact in the areas of Youth Employability, support to small and medium enterprises education development and infrastructure support. She is currently involved in a national Youth Employment Service initiative, which aims to place up to one million youth in job opportunities such as internships over the next three years. Nazrene has previously held roles as the Skills Development/Human Capital Executive in various sectors including the temporary employment services and manufacturing sector. Nazrene has also held roles within the management consulting, human resources and banking sectors. Nazrene has served on a number of Sector Education and Training Authorities (Setas) which are responsible for sector based skills development in South Africa in particular the manufacturing and business services sector authorities. Nazrene is a member of the Institute of Directors of Southern Africa (IoDSA) and holds board memberships on several entities. These include the National Skills Authority, the advisory Board to the Minister of Higher Education and Training in South Africa; and Business Unity South Africa (BUSA) amongst others. Nazrene is also member of the board of the Federation of African Professional Staffing Organisations (APSO) where her portfolio focuses on the professionalisation of the employees within the staffing and HR sectors. She has also held roles on a number of national and ministerial bodies and task teams within the skills development environment. Nazrene holds a Bachelor of Arts (Honours) degree in Political Science from the University of Natal, South Africa, as well as other industry-related qualifications
---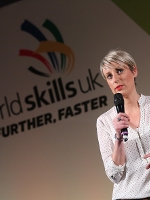 Steph McGovern (Moderator)
Broadcaster, BBC
Award winning broadcaster, Steph McGovern is passionate about skills – and a qualified engineer. She has been working in financial journalism for over 14 years and has been part of the BBC Breakfast family for the last six.

Steph travels all over the UK to cover economic and business news for the BBC and since joining Breakfast has broadcast live from over 500 businesses.

Whether she's talking to workers in factories or interviewing FTSE 100 chief executives in the studio, Steph makes it her mission to find out what's going on in the real economy.

She is a household name and face in the UK also presenting primetime programmes for the BBC such as 'Watchdog' and 'Shop Well For Less'.
---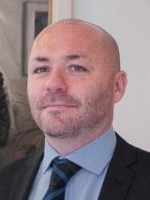 Seamus McGuinness
Professor, Economic and Social Research Institute, Ireland
Prior to joining the Institute, Seamus held posts at Queens University Belfast and the Melbourne Institute of Applied Economic & Social Research (University of Melbourne). He obtained his PhD in Economics from Queens University Belfast in 2003. Most of his published research has been in the areas of labour economics and the economics of education, but he has a particular expertise in the areas of education and skill mismatches. In addition to his work on the Irish labour market, he has also led a number of European labour studies involving numerous international research partners. He has acted as a consultant to numerous international bodies including the OECD, the European Commission, the Asian Development Bank and the ILO. He is an IZA research fellow and an adjunct Professor in the Department of Economics at Trinity College Dublin.
---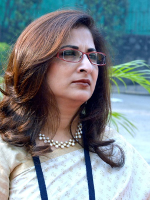 Shobha Mishra Ghosh
Senior Director, Federation of Indian Chambers of Commerce and Industry
Shobha has been associated with the education, skills, health and life sciences sector for more than a decade in FICCI. She has been responsible for successfully mobilizing leaders to actively participate in pushing the reform agenda to the Government and also for setting up FICCI Young Leaders to involve young professionals and entrepreneurs in the policy change process. Shobha has also created many flagship events for FICCI and is on several government committees and Boards of Universities. She has also published articles and reports and is invited as policy expert to various national and international forums. She is a trained architect with a post-graduation in Urban Planning from the Institute of Housing and Development Studies (IHS), Rotterdam, The Netherlands. She has around 25 years of experience in large-scale development programs and policy issues. She has worked with organizations like The Energy & Resource Institute (TERI), Schumacher Centre Delhi (SCD) – Indian partner of IDG (India Development Group) in London, U.K, and ACORD in various leadership positions. Prior to her stint in policy domain, she worked for more than a decade in architecture and urban development sector.

LinkedIn: https://www.linkedin.com/in/shobha-mishra-ghosh-9869534/
Twitter: @GhoshShobha
---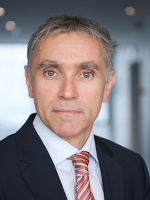 Christophe Montagnon
Chief Information Officer, Randstad France Group
Christophe joined Randstad France Group in 1996, and since then has assumed several management positions from Branch Manager to Regional Director. In 2003 Christophe launched and led the specialists networkcentre expert until the merger with Vedior. Since 2011, he has led the IT department, the organisation and quality department, and has served as a member of the French board. Christophe is also involved in many Randstad innovations, such as big data tools, matching, and other digital initiatives.

LinkedIn: https://www.linkedin.com/in/christophe-montagnon-a59b3461/
---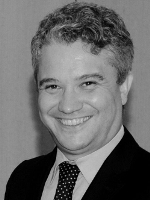 Cesare Onestini (Moderator)
Director, ETF
Cesare Onestini joined his current role in September 2017, having previously served as Deputy Head of the EU Delegation to India and Bhutan.Since 1995 he has worked on numerous projects for the European institutions including the promotion of cooperation in education and training, for which he developed projects for intercultural education; coordinated school partnerships and teachers' mobility across Member States and was also part of the team developing proposals for the first EU programmes for Life Long Learning. Cesare has also worked for the European Union in external relations, international trade, security and crisis management including a stint at the EU Delegation to the UN in New York. For the 2013-14 academic year, he was a Visiting Fellow at the Lee Kuan Yew School of Public Policy at the National University of Singapore. He has also graduated from Oxford University.
---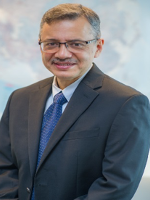 Brajesh P. Panth
Coordinator strategic support in Education, Asian Development Bank, Asian Development Bank
Brajesh leads the preparation of the ESG work plan and facilitates collaboration across sector and technical groups in ADB. Prior to his current position, he was the Lead Education Specialist and Head of the Project Administration Unit at the South Asia Human and Social Development Division where he coordinated, managed and advised large projects and programs. He has over 25 years of experience in the education sector including sector assessment, project processing, implementation, evaluation, and policy dialogue, covering all levels - primary, secondary, technical and vocational education and training (TVET), and higher education. Brajesh holds a doctorate in education administration, planning and social policy from Harvard University. He worked with the World Bank as senior education specialist in Nepal before joining ADB in 2001. He has worked in Central Asia, South Asia, China, Ghana, Malawi and the United States, and is now advising projects and programs across Asia and the Pacific Region. He has made several presentations in different international fora and recently published articles on skills development.
---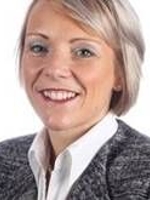 Kathryn Porter
Director of Youth Strategy for Europe, Middle East and Africa, Hilton
Kathryn has worked in the hospitality industry for 20 years, joining Hilton in 2000 as property HR director with postings including the flagship London Hilton on Park Lane. Kathryn's current role demonstrates the value Hilton places on promoting the opportunities available to young people through a hospitality career, which will in turn develop a talent pipeline for their growing business across EMEA. Kathryn's previous roles have included delivering comprehensive resourcing strategies for a portfolio of UK & Ireland hotels whilst supporting the implementation of youth focused regional projects such as the Hilton National Apprenticeship Program. This apprenticeship programme continues to see many apprentices placed into full-time jobs and has grown in both stature and return since its launch in 2012. In September 2014, Kathryn was inducted in to the "Women 1st Top 100 club" which recognises female talent in the tourism sector. Kathryn also chairs the Hospitality Trailblazer in the UK, a collaborative group of employers and stakeholders from the sector who have developed new government approved apprenticeship standards and assessment plans, and continue to work together to spearhead sustainable apprenticeship strategies. Kathryn has recently held the role of Co-Chair of the B20 Employment and Education Task Force, under the G20 German Presidency 2017.
---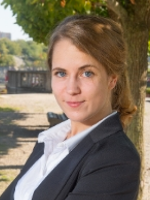 Anna Prokopenyia
Representative for Europe, WorldSkills Champions Trust
Member: Russia
Skill: Pâtisserie and Confectionery
Competed in: WorldSkills São Paulo 2015 Europe
Skill: Pâtisserie and Confectionery

Originally from a small town in the middle of Russia, Anna's dedication to her skill has taken her across Russia and around the world in pursuit of excellence. Her journey began when she enrolled as a student in St. Petersburg Economics and Technology College of Nutrition to become a Pastry Chef. The pinnacle of her development was WorldSkills Sao Paolo 2015, where she represented Russia in Patisserie and Confectionery. During her first two years of college she excelled in her studies, but others around her felt that she was wasting her time, and her talent. That is until she began her WorldSkills journey at a regional competition, then she earned a gold medal at the Russian national competition and a spot on Team Russia to compete at the 43rd WorldSkills Competition. Anna has gone on to work as Brand Pastry Chef in two restaurants, as well as a trainer for the WorldSkills Russia Pastry team. She has also been accepted as part of the WorldSkills Champions Trust, as she wished to remain a part of the WorldSkills family. Now as representative for Europe on the WorldSkills Champions Trust, Anna is focused on staying engaged with the WorldSkills movement. "WorldSkills not only made my dreams come true, it made it possible for me to travel, to get international experience and to meet the greatest professionals all over the world. I continue to grow – even after the Competition!" said Anna.
---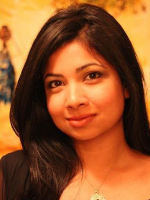 Sabrin Rahman
MD, HSBC
In her role Sabrin leads HSBC's sustainability across the Middle East, North Africa and Turkey. She has experience in implementing large complex sustainability projects across borders and has an established network of NGOs, charities and strategic partners across the region. Sabrin also provides sustainability advice to several government-led multi-stakeholder platforms in addition to businesses within the bank. Her strengths include fostering high level stakeholder engagement, research and innovative programme design. Additionally, she sits on the Board of the Directors of the Emirates Green Building Council and is a board advisor for INJAZ Al Arab UAE. Her areas of interest are in youth and sustainability, impact investing, strategic philanthropy and social entrepreneurship. Sabrin was also named as one of Australia's Brightest Young Minds in 2008 and nominated for Young Australian of the Year in 2015. She holds a Postgraduate Certificate in Sustainable Business and has embarked on a Masters in Sustainability Leadership at the University of Cambridge. Sabrin holds a Masters in Peace and Conflict Studies from the University of Sydney specializing in sustainability and peace through business. Prior to this, she completed a Bachelor of Commerce from Macquarie University, concentrating on marketing and organizational behaviour. Sabrin is also a certified auditor for ISO 14001:2004 (Environmental Management Systems) and SA 8000 (improvement of workers' rights, workplace conditions and an effective management system).
---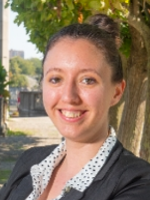 Tayla Schou
Representative for Africa, WorldSkills Champions Trust
Member: South Africa
Skill: Cooking
Competed in: WorldSkills São Paulo 2015
Representing: Africa

Tayla's passion for cooking developed as a child, reading the recipes for her dad who is partially-blind. As she helped to prepare the family's meals, she experienced the many ways that food brought people together. Tayla professionalized her cooking skills by attending The Fusion Cooking School. During her professional training Tayla was asked to compete in the WorldSkills South Africa national competition in cooking. She trained every day after school and on Sundays for months leading up to the competition, where she earned a gold medal and position on Team South Africa for WorldSkills São Paulo 2015. Upon returning from São Paulo Tayla has been working as a lecturer at her cooking school. She is also training hard for the Culinary Olympics in Germany later this year. Now as a representative on the WorldSkills Champions Trust (WSCT), Tayla is determined to share with other Africans the benefits she has received through the WorldSkills community. 'I firmly believe that through the power of artisanal and vocational skills, I can help Africa grow, as well as help to change the world,' said Tayla.
---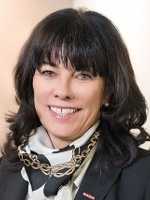 Martha Schultz
Vice-President, Eurochambres and of the Austrian Federal Economic Chamber
As well as her role at the Austrian Federal Economic Chamber, Martha has numerous other positions. These include: Vice President of EUROCHAMBRES;President of "Women in Business" at the Austrian Federal Economic Chamber; President of the ibw Austria (Research and Development in Vocational Education and Training);Vice President of the Wirtschaftsbund, Central Office;Vice President of "Women in Business" at the Wirtschaftsbund; Central Office Committee member of the Association of Travel Agencies in Tyrol; Member of the Wirtschaftsparlament (Economic Parliament) in the Tyrol Economic Chamber; Deputy Chairwoman of the Association of Hotels in Tyrol; andMember of the Steering Committee for the Division for Tourism and the Leisure Industry of The Tyrol Economic Chamber.Previous roles have included: President of Women in the Economy in Schwaz;Vice President of the Tyrol Economic Chamber;Member of the Committee for the Tyrol Tourism-Development Fund Member of the advisory board for Tyrol Tourism; President of Women in the Economy at the Wirtschaftsbund (Austrian People's Party Business Federation); President of Women in the Economy at the Tyrol Economic Chamber.
---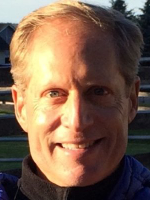 John Schwartz
Head of Enterprise Business Development at edX., edX
A global business development specialist, senior sales executive, and marketing leader with over 25 years of experience selling technology, digital products and complex brand and experiential marketing engagements to Fortune 500 enterprises and government entities around the world. John has proven expertise in building and managing a high performing global portfolio of more than $100MM revenue. His career has been based on building deep and trusted relationships with C-Suite executives and senior level management and has strong connections to APAC and Middle-East markets. His specialties include: Strategic partnerships, technology and digital product sales, new market creation, innovation, strategy, pipeline creation, enterprise sales, new business development, lead generation, consultative sales, client relationship management, entrepreneurial leadership.
---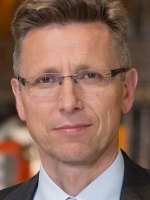 Helmut Schwarzl
CEO, Geberit Produktions GmbH & Co KG
Between 1982 – 1987 Helmut worked at Siemens Deutschlandsberg in various capacities including within the development department; serving as development engineer for ceramic Semiconductors; working on development and applications for the automotive industry, white goods and consumer electronics; as well as project leader and production support. In 1987 Helmut went on to study Mechanical Engineering and Business Administration at the Technical University of Graz, before joining Delphi Automotive Systems eight years later. Following his time at Delphi Automotive Systems, he enjoyed various roles at Rehau Polymer Industry. More recently Helmut was appointed as Managing Director at Geberit Beteiligungs and General Manager at Geberit Produktions in Pottenbrunn/Lower Austria in 2006 - where he has since remained. Among the various professional positions that Helmut has held are; member of the Steering Committee of the Federation of Austrian Industry for Lower Austria plus Vice President with the Focus Education; member of the Steering Committee of the Federation of Austrian Industry; member of the Professional Association at the Austrian Chamber of Commerce for the Chemical Industry of Austria; Chairman of the Professional Association at the Austrian Chamber of Austria for the Chemical Industry in Lower Austria; Chairman of the Professional Association of Austrians Polymer Industry, Deputy Chairman of the Austrian Chamber of Commerce for the Industry of Lower Austria; member of the Board of trustees WIFI Lower Austria; member of the FTI Steering committee of Lower Austria; member of the Advisory Board of StEP-Up / Six Sigma; member of the Supervisory Board of the Sports Club Lower Austria (SKN) St. Pölten.
---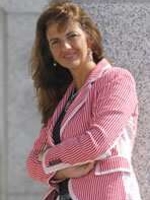 Margarida Segard
Vice-President, EVBB
As Deputy Director of Training and Human Capital Unit at ISQ, Margarida is responsible for tailor-made training solutions for companies, International projects, European projects, training products design and innovation; project coordination and developing work in more than 35 Countries in Europe, Africa and Asia. She also oversees in capacity building and training, including CSR, for different sectors such as oil and gas, automotive, construction, mining, manufacturing, industry, aeronautics and Aerospatiale, energy and sustainability. She is a consultant and project leader in Projects for Development and Innovative Training Services in technological areas for high performance work for employment, better jobs and more inclusion and for youngsters. She also offers consultancy to national quality systems for VET in different countries and networks for employment (European tools: EQF, ECVET, EQAVET, etc) At EVBB Margarida serves as Vice President and is responsible for European Affairs. She is also: Expert and advisor in European Platform for VET Vocational Education and Training RSO PT – CSR Portuguese Network – Original Founder and President of Portuguese Corporate Social Responsibility Network RSO PT and Coordinator of WG CSR in Education and TrainingMember of APG - National Association of Human ResourcesMember of IVETA –International Association for VETRepresentative of ISQ in several regional networks for employment andentrepreneurship ECVET national expert;Project assessor for EU commission and national programsTrainer and consultant in Human Capital management and development Margarida has also been responsible for the Development Unit of the National System for Professional Certification (National Qualification Standards); Unit coordinator of National ESF Training Programs– National Institute for Training and Employment, Ministry of Labor until year 2000.

LinkedIn: https://www.linkedin.com/in/margarida-segard-16452b/
---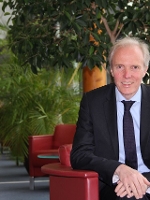 Michel Servoz
Director-General of DG Employment, Social Affairs and Inclusion, European Commission
Michel was previously Deputy Secretary General of the Commission, involved in the coordination of the EU semester, including the Annual Growth Survey and of the proposals for the next multi-annual financial framework. From 2005-2010 he was the Director of Policy Coordination for the Secretariat General where he worked on the elaboration of the Europe 2020 strategy for growth and jobs and on the preparation of the European Economic recovery plan.
---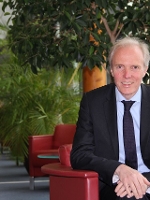 Michel Servoz (Moderator)
Director General, European Commission, DG EMPL
Michel was previously Deputy Secretary General of the Commission, involved in the coordination of the EU semester, including the Annual Growth Survey and of the proposals for the next multi-annual financial framework. From 2005-2010 he was the Director of Policy Coordination for the Secretariat General where he worked on the elaboration of the Europe 2020 strategy for growth and jobs and on the preparation of the European Economic recovery plan.
---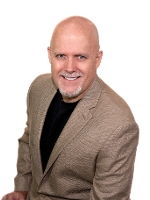 David Shearer
CEO, ISC2.org
David has more than 30 years of business experience including roles such as Chief Operating Officer for (ISC)², Associate Chief Information Officer for International Technology Services at the U.S. Department of Agriculture, the Deputy Chief Information Officer at the U.S. Department of the Interior, and the Executive for Architecture, Engineering and Technical Services at the U.S. Patent and Trademark Office. David has been responsible for managing and providing services via international IT infrastructures, and he has implemented large-scale SAP Enterprise Resource Planning (ERP) projects. He has also led large geographically separated staffs that support global solutions. David holds a B.S. from Park College, a M.S. from Syracuse University, management and technical certificates from the U.S. National Defense University, and he is a U.S. federal executive presidential rank award recipient. As (ISC)² Chief Executive Officer, David is responsible for the overall direction and management of the organization and its Center for Cyber Safety and Education.
---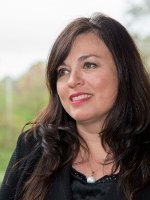 Olga Strietska-Ilina
Skills & Employability Specialist, ILO
Olga leads projects based aroundSkills Strategies for Future Labour Markets. She has specifically been workingon policy advice, research, tools and technical assistance to ILO constituents in the field of skills needs anticipation and matching, as part of national and sectoral policies and strategies. Her work includes integrating skills strategies in employment policy, Skills for Trade and Economic Diversification (STED), skills for green jobs and environmental sustainability, and skills technology foresights. Before joining the ILO, Olga worked for the European Union's Centre for the Development of Vocational Training (Cedefop) as an expert on forecasting skill needs. Between 1996 and 2003 she was Head of Czech National Observatory of Employment and Training in Prague. She started her career teaching at the Central European University, European Studies and International Relations Department. Olga holds post-graduate degrees in Economic and Social Sciences from the University of Manchester, UK, and in Society and Politics from the Central EuropeanUniversity, Prague College, and History and Social Anthropology from the Moscow State University named after Lomonosov.
---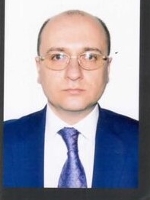 Elnur Suleymanov
Head of department of employment policy and demography, Ministry of Labour, Azerbaijan
Elnur graduated from Azerbaijan State University of Economics with honors, (the faculty of International Economic Relations) in 1997. Three years later he graduated from Baku Asian University (Law faculty). By 2005 Elnur had gone on to secure a MBA degree in Strategic Management., at Higher School of Economics under the State University, Moscow. Between 2012- 2014 he performed a postgraduate study at Russian Academy of Entrepreneurship, Moscow. The subject was 'The modernization of insurance intermediaries' management process. During his professional career Elnur has worked in several fields these have included various positions at the International Bank of Azerbaijan and Allianz Group in both Munich and San Francisco. Between 2003 - 2013 he worked in various companies in Moscow. These included a stint at Allianz Group, where he started as member of the Integration Project Group before working his way up to the Board of Directors as Sales Director. Between 2010 and 2013 his positions included deputy CEO in ONEXIUM GROUP and Chairman of the board in SOQLASIYE Ltd, Insurance Group. In 2014, he was appointed the Director of the Social Protection Development Project jointly implemented by the Ministry of Labour and Social Protection of Population and the World Bank. Since February 2016 he has served as the Head of Employment Policy and Demography Department at Ministry of Labour and Social Protection of Population of Azerbaijan Republic.
---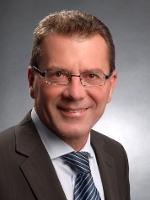 Peter Thiele
Deputy Director VET Policy, German Federal Ministry of Education and Research
Peter Thiele is a qualified lawyer specializing in public law. He worked in the Directorate for International Affairs of the Federal Ministry of Education and Science and with the International Labour Organization in Geneva and Turin. He was also responsible for the development and co-financing of UNEVOC in cooperation with UNESCO.As Head of Division at the Federal Ministry of Education and Research (BMBF) he was responsible for general issues of EU education policy cooperation. He is currently Deputy Director for VET policy at the Federal Ministry of Education and Research (BMBF). He represents Germany in several international, European and national VET strategy and programme committees and is heading the BMBF Division for Vocational Training Policy Issues.

LinkedIn: https://www.linkedin.com/in/peter-thiele-044b85a6/
---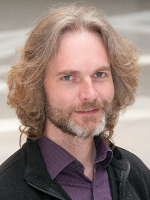 Dr. Michael Tiemann
Senior Researcher, Federal Institute for Vocational Education and Training (BIBB)
At present Michael is working on a project based on the effects of the economy's transition to Industrie 4.0. Bringing together different perspectives on the labour market (employer, employee, politics, education) this project analyzes trends on automisation and digitalisation in the past and the present to project long term qualification and occupational supply and demand trends. He also works on the BIBB/BAuA Employment Survey 2018, a large-scale survey gathering information on qualification and employment careers, occupational contents, skills and requirements at the workplace and more. Michael is also part of a project on typical education histories and career paths in selected commercial occupations - answering the question whether there is competition or complementarity between vocationally and academically qualified persons. Michael is a lecturer in Sociology for empirical research and political consulting at Bonn University. He holds a Master's degree in Philosophy obtained at University of Leeds (2000) and one in Sociology from Düsseldorf University (2006). He received a doctoral degree in Sociology (Dr. rer. pol.) from Cologne University (2014). His main fields of interest are changes in occupations and occupational contents, knowledge hermeneutics, knowledge and learning at the workplace and change of the world of work. Michael also worked and consulted on the development of the German national classification of occupations (KldB 2010) and the European taxonomy of skills, competencies and occupations (ESCO).
---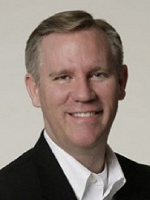 Dr. Andrew Van Schaack
Associate Dean, Online Programs, Vanderbilt University
Dr. Andy Van Schaack is a Professor at Vanderbilt University with appointments in the Peabody College of Education and the School of Engineering. He teaches courses in social science research methods, organizational psychology, judgment and decision-making, and technology forecasting. His research focuses on technologies that make teaching and learning more effective, efficient, and accessible. Andy's professional experience bridges the worlds of high technology and academia. Early in his professional career, he served as Technical Support Engineer and Higher Education Sales Manager for Apple Computer in Cupertino, California and Tokyo, Japan. While in graduate school he worked as a Licensing Associate for the university's Office of Technology Commercialization where he was responsible for the protection, development, and commercialization of faculty inventions and creative works. Andy has founded several education-related companies including Cerego, Inc. of Tokyo, Japan and Livescribe, Inc. of Oakland, California. As Chief Scientist and Senior Science Advisor, respectively, he has earned more than a dozen patents for inventions related to adaptive learning systems and digital pens technologies. Dr. Van Schaack holds a bachelor's degree in instructional psychology and doctorate in instructional technology from Utah State University. He was recently appointed Associate Dean for Online Programs at Peabody College and he was the 2017 recipient of the Madison Sarratt Prize for Excellence in Undergraduate Teaching (Vanderbilt University's Teacher of the Year award).

LinkedIn: https://www.linkedin.com/in/andy-van-schaack-2320b32/
---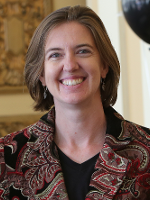 Georgette Yakman
Founding researcher and creator of STEAM education, STEAM Education
Georgette Yakman is the founding researcher and creator of STEAM Education. In 2006, she developed the framework and by 2007 had begun implementation as a middle and high school Engineering & Technology Teacher. She was President of her state teaching organization and Teacher of the Year with a regional technological business group. Her framework includes a way for all the subjects to relate to each other and to a rapidly changing world for developing reality-based life-long learning skills called FUNctional Literacy for All. This means learning and using the idea that Science and Technology are interpreted through Engineering and the (social, language, physical, musical and fine) Arts, all based in elements of Mathematics.As international regions adopted the STEAM framework, she became a consultant helping to develop programs in the US, S. Korea, China, Qatar and Saudi Arabia. She has trained over 2600 teachers in 41 states and 23 countries including 77 school staffs. These programs show significant improvements in student engagement and retention, and stronger interest from families, communities and businesses. She has been recognized by many groups with awards, speaking invitations, interviews and articles. She has worked as an architectural designer and VP of a clothing company in the US and Ecuador. She holds a Clothing and Textiles B.S., a Technology Education MaEd. and an Integrated STEM post-masters degree all from Virginia Polytechnic.

LinkedIn: https://www.linkedin.com/in/gyakman/
---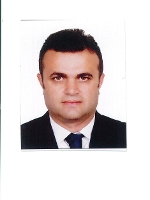 Dr. Osman Yildiz
Secretary General, HAKIS, Trade Union representative, Turkey
Osman has vast experience of working for professional bodies and has been with the HAK-İŞConfederastion for 23 years. He has also served as a member of the ETUC, the ITUC, the EU Turkey Joint Consultative Economic and Social Committee, as well as, the EU ACVT, ELGPN and VQA. His current role includes representing the Confederation at national and international meetings, discussing matters that are EU-related and UN-related. He also coordinates the HAK-İŞ activities with NGO's, conducts research on the labour-related issues, industrial relations and prepares policy reports. Osman's project experience means he is an expert in numerous fields including on the ISAG Project (Strengthening the Occupational Health and Safety System in Turkey, Ministry of Labour and Social Affairs between 2004-2006); the MEDA Project (for which he was a member of the steering committee) which covered Democracy Civil Society and Social Dialogue by ETUC, HAK-İŞ, DİSK and KESK between 2001-2003.He also served as Coordinator of the Project on Developing Bipartite Model for effective Implementation of the Labour Law between HAK-İŞ and TİSK (Employer Confederation), 2007, MoLLS, as well as being a member of Steering Committee, Administrative and Trainer of the joint Project of ETUC with HAK-İŞ, TÜRK-İŞ and DİSK on Civil Society Dialogue: Bringing together Workers from Turkey and the EU through a Shared Culture of Work. In addition he has been involved in several ILO-IPEC Child Labour Projects carried outby HAK-İŞ, in cooperation with other social partners.
---