WorldSkills Conference 2018
Uniting for Youth: Building networks for innovative skills solutions15–16 October 2018: Amsterdam, The Netherlands

The growing disconnect between the skills that are taught and the skills that the market needs, is leaving millions of young people without jobs. Automation is increasingly taking over mundane tasks and new industries are rapidly emerging. This Fourth Industrial Revolution demands a workforce with a new set of core skills to creatively tackle complex and unforeseen challenges. Could the Dutch "Triple Helix" concept that intertwines government, education and industry be part of the solution? That is the question that we will keep asking throughout the WorldSkills Conference 2018.
The three conference tracks follow the WorldSkills building blocks – discussing how young people can be inspired to take up skills, how skills can be developed through raising standards in countries around the world, and how we can all influence national and international stakeholders to improve skills provision.
These tracks will help you find solutions to the challenges that you face in the vocational sector around the globe. Learn how the Dutch approach ensures that skills are consistently raised to a higher level in the Netherlands, and how these lessons can be applied elsewhere.
Keynotes
15–16 October 2018: Amsterdam, The Netherlands
KEYNOTE: The future will be Skill or will not be
Oct 15, 2018 at 4:15 PM in Grand Ballroom
A look to the future on the coming trends and challenges and how to prepare TVET, industry, youth, our organisations, and society in general. What is the long term outlook for the future of skills?
Speakers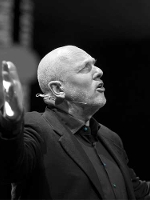 Ruud Veltenaar
Futurologist
With a background as a philosopher, professional speaker, and trend watcher, Ruud Veltenaar, will speak about future trends and the development of skills, VET, labour markets, and how to prepare for jobs that do not yet exist.

Mr Veltenaar used to work as Chair of a venture capital fund and as an executive for companies like McKinsey, Volmac, RAET, and Planet Internet. As a professional speaker, he travels the world giving lectures about megatrends and developments with impact, and how leaders, managers and entrepreneurs can anticipate these trends with the aim of making the best possible decisions. Decisions that will make a difference and create a better world.
---
DEBATE: Succeeding in TVET with the Triple Helix: the Dutch way (of education systems)
Oct 15, 2018 at 3:30 PM in Grand Ballroom
The Dutch 'Triple Helix' is recognized as one of the most successful systems in the World. But what is it exactly? And what are its benefits? Does this model bring the answers and innovative solutions necessary to tackle the challenges currently faced by (T)VET, skills, industry, and labour markets?
Speakers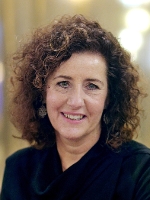 Ingrid van Engelshoven
Minister of Education of the Netherlands
Mrs. Ingrid van Engelshoven
---
KEYNOTE: Getting ready for the uncharted territory of tomorrow's jobs
Oct 16, 2018 at 11:00 AM in Grand Ballroom
How can we prepare for jobs that are still to be invented? What are the skills and mindsets necessary for TVET to succeed in this uncertain future?
Speakers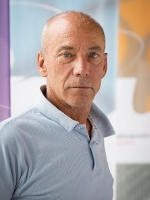 Prof. Dr. Paul Kirschner
Dr Paul A. Kirschner (1951) is Distinguished University Professor at the Open University of the Netherlands as well as Visiting Professor of Education with a special emphasis on Learning and Interaction in Teacher Education at the University of Oulu, Finland. He is an internationally recognised expert in the fields of educational psychology and instructional design. He is Research Fellow of the American Educational Research Association and the Netherlands Institute for Advanced Study in the Humanities and Social Science, and currently a member of the Scientific Technical Council of the Foundation for University Computing Facilities (SURF WTR) in the Netherlands. Dr Kirschner was a member of the Dutch Educational Council and, as such, was advisor to the Minister of Education (2000-2004). He is also Chief Editor of the Journal of Computer Assisted Learning, Associate Editor of Computers in Human Behavior, and has published two very successful books: Ten Steps to Complex Learning and Urban Legends about Learning and Education. He co-edited Visualizing Argumentation and What we know about CSCL. His areas of expertise include interaction in learning, collaboration for learning (computer supported collaborative learning), and regulation of learning.
---
Venue
Krasnapolsky Hotel - a magnificent historic building with an exceptional location in the heart of the city
The Krasnapolsky Hotel is located in the heart of Amsterdam's historical centre on Dam Square, the main square of the city with a view of the Royal Palace. Trendsetting shopping streets are around the corner, as well as museums like Van Gogh Museum, Anne Frank House and the Rijksmuseum. Amsterdam Central Station is at seven minutes walking distance, and bus and tram stops are just around the corner. The hotel building dates back to 1855 and has 451 guest rooms and 22 meeting rooms, each with a contemporary décor and an natural color scheme.