The final frontier: skills lessons from the stars
What could be more challenging and exciting than working in space? And who better to describe the experience than two of the world's most experienced astronauts?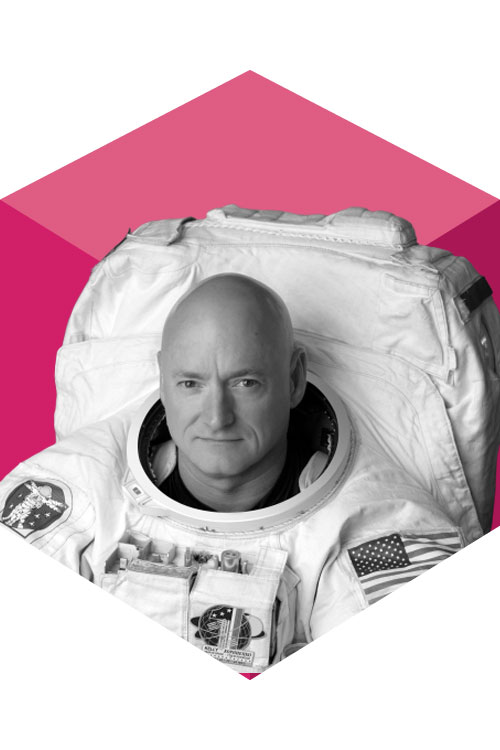 Opening the second day of the WorldSkills Conference 2019 will be NASA astronaut and best-selling author Scott Kelly, and veteran Russian cosmonaut Sergei Krikalev.
Between them they have clocked up an astonishing ten flights into space, setting a number of remarkable records along the way. They will discuss their experiences and the importance of skills and training for the space industry and international collaboration.
Captain Kelly spent an entire year on the International Space Station from March 2015 to March 2016, taking part in a unique medical experiment that observed changes in the human body in space by comparing him with his twin brother, who remained on Earth.
He vividly described the experience in his New York Times best-selling memoir Endurance: A Year in Space, a Lifetime of Discovery.
Captain Kelly made his first trip as a pilot on the Space Shuttle Discovery in 1999, and went on to command three missions at the International Space Station.
A compelling public speaker, his aim is to inspire others to achieve their goals, no matter how ambitious.
Joining Captain Kelly will be rocket scientist Sergei Krikalev, who made the first his six flights into space with a trip to the pioneering Russian orbiting space station Mir in 1988.
He later flew to Mir as the first Russian on the Space Shuttle Discovery in 1994, and was the first person to enter the new International Space Station in 1998.
His final mission in 2005 means he has spent a total of 803 days, nine hours and 39 minutes in space, the third highest total of all time. Mr Krikalev is now executive director of the Russian space agency Roscosmos.
His experiences have also tested Einstein's theories of relativity and time. His lengthy missions in orbit means that he is actually 0.02 seconds ahead of anyone else on Earth - making him truly a man from the future!
The final frontier: skills lessons from the stars, WorldSkills Conference, 9:30, Saturday 24 August.