WorldSkills Conference 2019 key note speaker Nassim Nicholas Taleb
Thriving on uncertainty with keynote speaker Nassim Nicholas Taleb.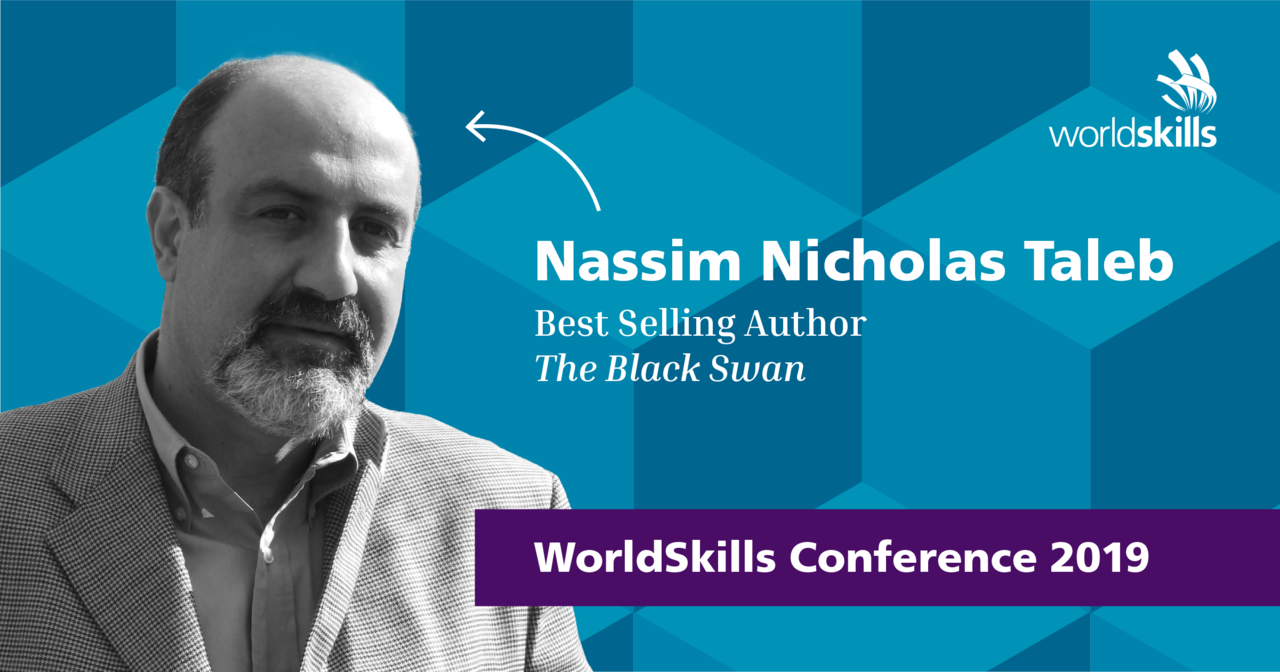 We live in an era of uncertainty. So who better than one of "the world's top intellectuals", described by some as "the hottest thinker in the world", to guide us through the change we all face.

Our keynote speaker at WorldSkills Conference 2019 will discuss how to make the most of risk and how to thrive in uncertainty which is driven by fast-paced advances in technology, an ever-shifting geopolitical order, and continuous societal transformation.

Co-hosts WorldSkills International and WorldSkills Russia are excited to announce our first keynote – risk-analyst and best-selling author Nassim Nicholas Taleb.

Taleb is best known for his book The Black Swan, described as one of the most influential books of our times.

From addressing world leaders at the Davos Economic Forum, to all but predicting the financial crisis of 2007-2008, Taleb has applied his Wall Street knowledge to challenge conventional theories of economics. He was a risk trader for 21 years before becoming a researcher in philosophical, mathematical, and practical problems with probability. Taleb has also been a professional researcher and professor in risk engineering at London Business School, Oxford, and the University of Massachusetts at Amherst.

Find out more about our lineup for WorldSkills Conference 2019, Skills for Change: Building Blocks for Impact on our Conference website.