In space no one can call you a plumber (or a dentist)
What are the skills needed to survive in space? More than rocket science, as it turns out, with everything from plumbing to electrical engineering, cooking, and even some basic medicine.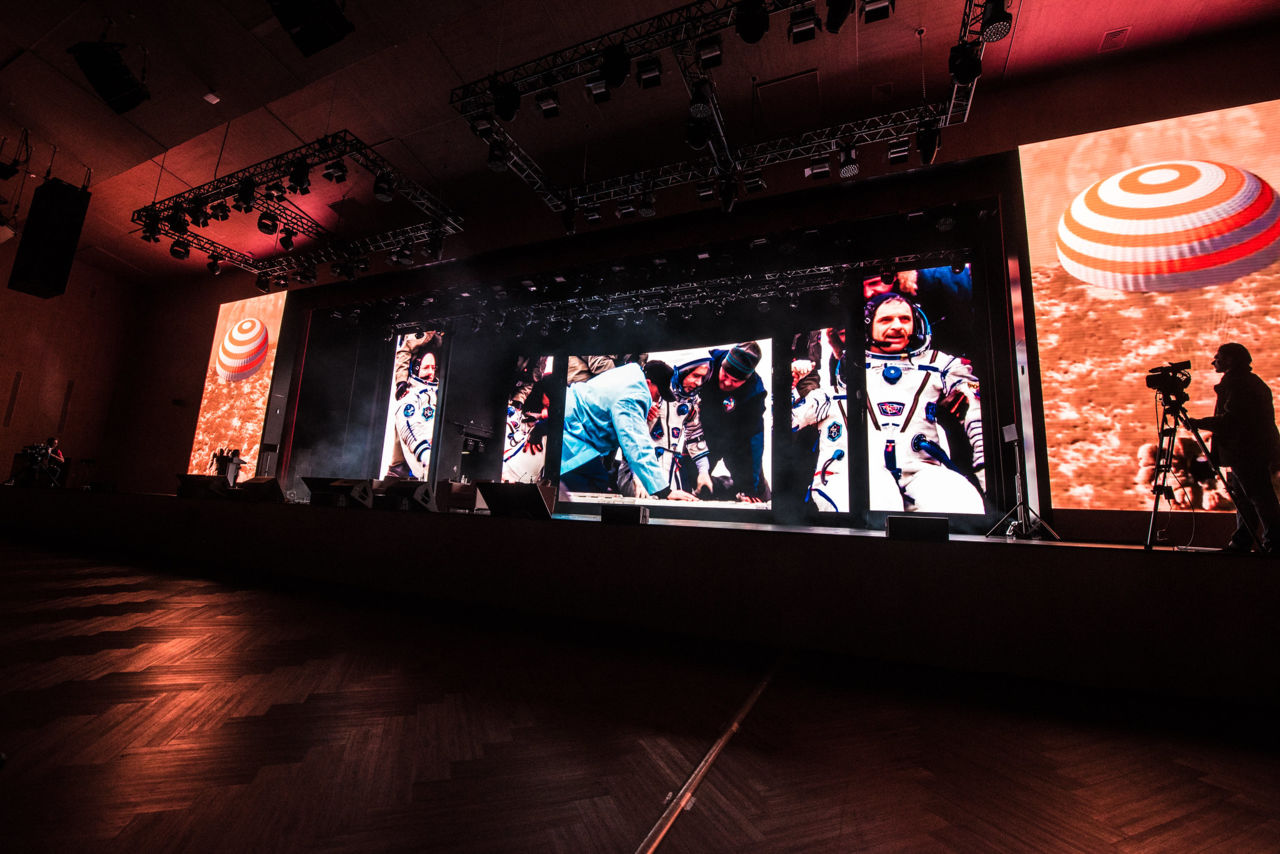 Two of the world's most experienced astronauts revealed some unexpected talents in an entertaining session that kicked off the second day of the WorldSkills Conference 2019 in Kazan.
Scott Kelly is a former NASA astronaut whose frequent trips into orbit have included a full year on the International Space Station and resulted in a best-selling book about the experience.
He was joined by Sergei Krikalev, an equally seasoned cosmonaut and now executive director with Roscosmos, the Russian space agency. Between them, the two men have spent over 1,000 days in space.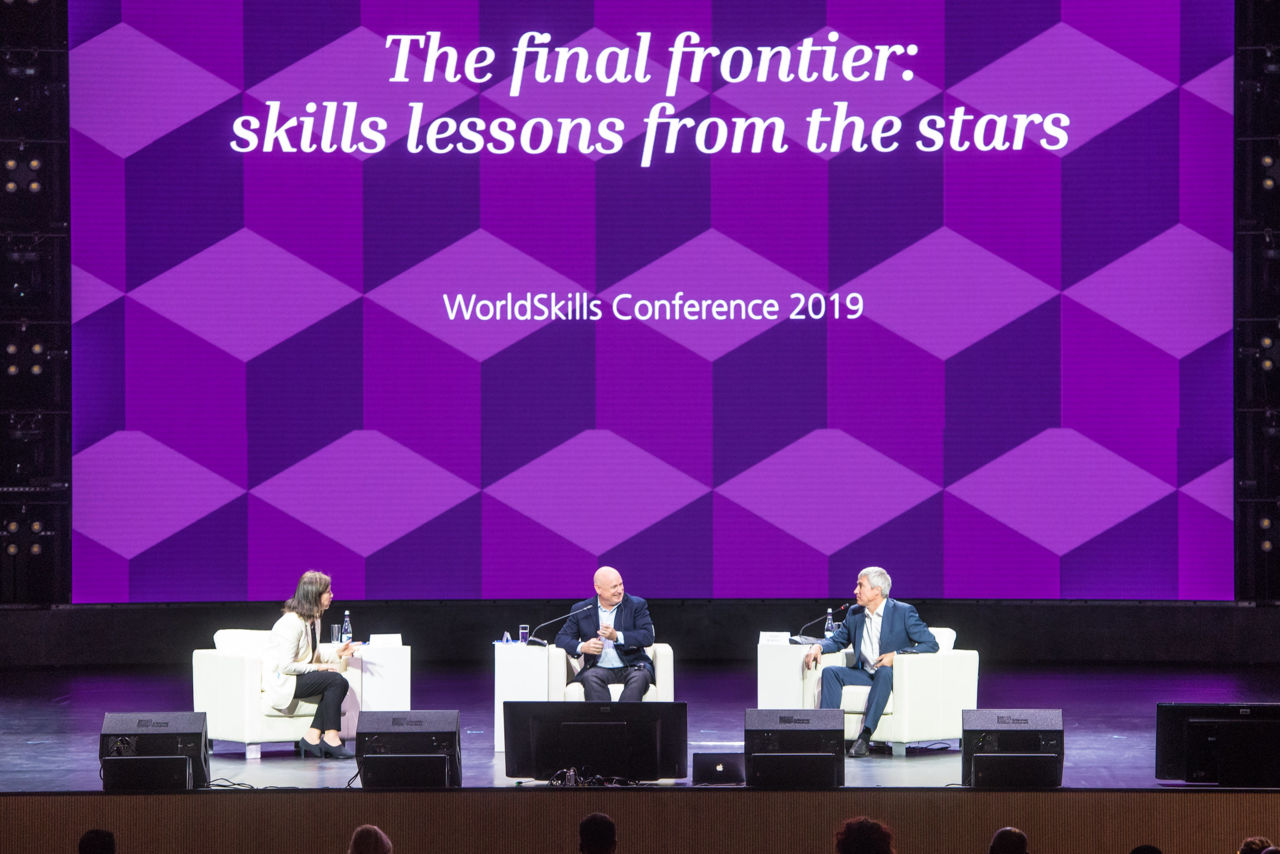 Just how many skills they needed was revealed in "The Final Frontier –Skills Lessons from the Stars", a lively and thought-provoking discussion moderated by Lyse Doucet, the BBC's chief international correspondent.
Along with the skills you might expect an astronaut to have, from a scientist and engineer to a pilot, there were many others, as Mr Kelly explained.
"If you consider the fact that we are on this orbiting laboratory and something breaks you can't call the repair man, so not only are we used to these other things, you are the plumber, the IT person, the electrician, the doctor, the dentist", he said. "I've actually done dentistry more than once. You have to have all those skills."
"In some ways this job of astronaut and cosmonaut is really unique in the world, in that it requires many of the skills that other jobs on Earth require and we have to master, if not all of them, then many of them."
Mr Krikalev agreed. "You have to able to do everything," he said. "The water supply system, the electrical system, including soldering if you want to repair something."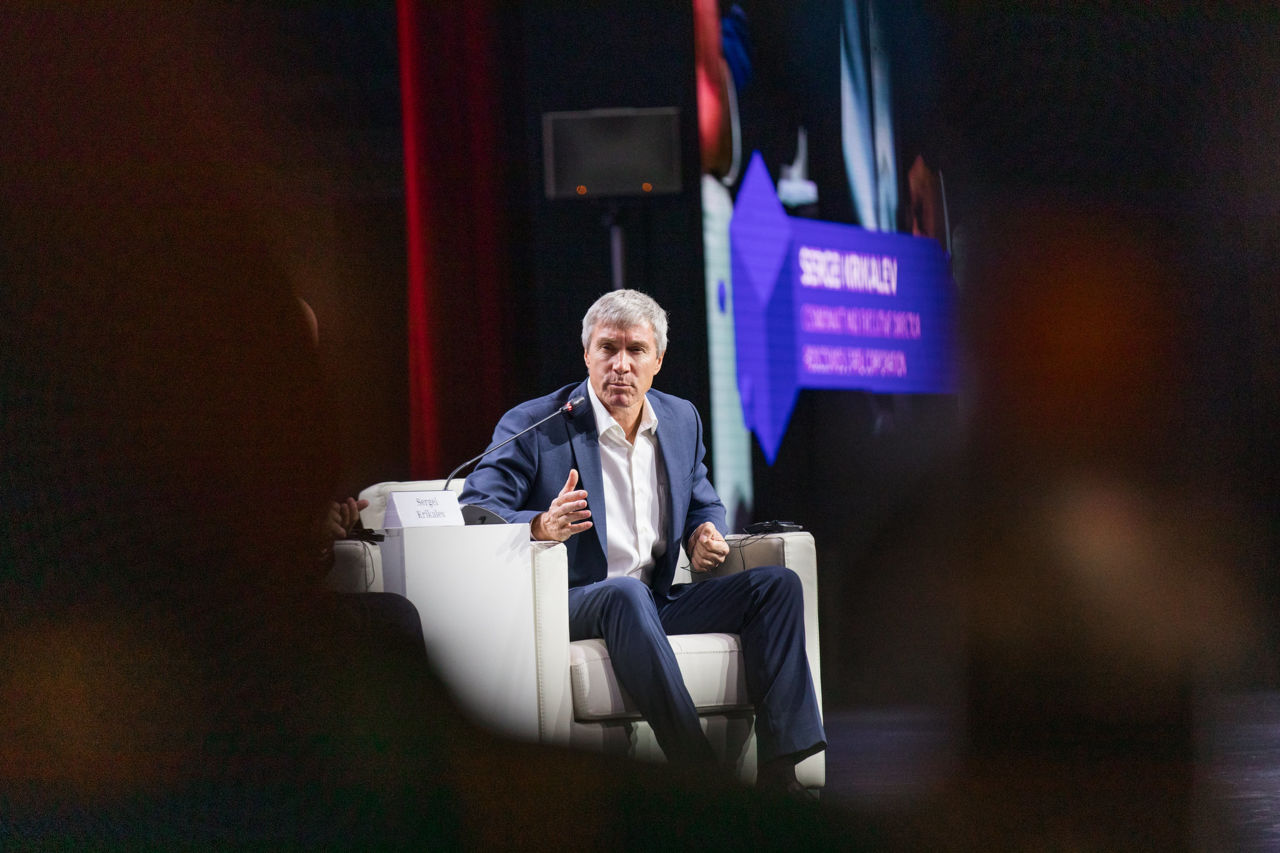 "To be very diversified in your skills allows you stay in space for a long time with a small crew."
For Russian cosmonauts, their training includes learning how to stay cool in stressful situations, a process that includes a free-fall parachute jump in which they must also solve complex mathematical problems on the way down.
Mr Kelly said being able to concentrate on the task at hand was another important skill. "You might be on a space walk and you're out in the vacuum of space, but you have put all that out of your mind and focus on what you know is really, really important"
It was a skill useful in other industries, he said. "You're a welder and you need to make sure all the safety precautions are in place, so you don't burn the building down you're trying to repair."
"You can't be thinking about the problems you had at home or any other issues. Compartmentalizing is a critical skill not just in space but also in many other industries."
Both astronauts also agreed it should be a priority to close the gender gap for women astronauts, with only 59 females among the 536 people who have so far gone into space.
NASA's latest astronaut class included equal numbers of men and women, Mr Kelly said. Mr Krikalev also pointed out the vital role played by the ground control staff during a space mission.
"We have men and women engineers and doctors, specialists in control systems, and specialists in life support systems," he said. "A big group in the ground team and the flying team."
Both men were next shown round WorldSkills Kazan 2019 by Caroline Söderqvist, WorldSkills Champions Trust Member and a former competitor in Aircraft Maintenance for Sweden.
First, Mr Kelly made an impassioned appeal for skills to be at the heart of environmental measures needed to fight pollution after seeing its devasting impact from space, including the destruction of the Amazon rain forest.
To a loud round of applause from the audience, he said "We have to take care of this planet, no question about it. If we don't, we will not survive".