Closing Plenary: The road ahead: delivering a common TVET agenda
17 October 2017 at 15:30 in Conference Room A
Policymakers, practitioners and young professionals: the 2017 WorldSkills Conference brings together a variety of actors from the skills and TVET ecosystem. In the first part of the Closing Plenary, speakers will delve into lessons learned from the WorldSkills Conference. They will then look to the future. How can the perspectives of different actors be best leveraged to drive systemic change? How can different stakeholders work together towards a common goal? And how can progress be effectively measured? Ministerial representation from future host countries will ensure that the discussion is carried forward to future WorldSkills events.
Speakers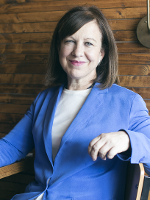 Lyse Doucet (Session Moderator and Conference Emcee)
Chief International Correspondent, BBC
Lyse Doucet is the BBC's Chief International Correspondent and senior presenter on BBC World TV and World Service Radio who reports across the BBC's domestic and global outlets.

Lyse spent 15 years as a BBC foreign correspondent with postings in Jerusalem Amman, Islamabad, Tehran, Kabul and Abidjan.

Her awards include an OBE in the 2014 Queen's Honours list for her services to broadcasting and the 2016 Columbia University Journalism Award for lifetime achievement.

Born in eastern Canada, Lyse has ten honorary doctorates from leading British and Canadian Universities, a Master's degree in International Relations from the University of Toronto, a BA Hons from Queen's University in Kingston.

Lyse is an honorary patron of Canadian Crossroads International, and a member of Friends of Aschiana UK which supports Afghan street children. She is also a founding member of the Marie Colvin Journalists' Network, a Senior Fellow of Massey College of the University of Toronto, and a member of the Canadian Journalism Forum on Violence and Trauma.
---
His Excellency Hussain Ibrahim Al Hammadi, Minister, United Arab Emirates Ministry of Education
Aisha Sulaiman Al Yassi, Student, Alkamal American International School, UAE
Dr. Ghaith H. Fariz, Director, UNESCO Regional Bureau for Sciences in the Arab States and UNESCO Representative to Egypt
Chirag Goel, WSCT9
Ong Ye Kung, Minister, Ministry of Education, Singapore