Enabling a generation to work: innovative approaches to tackle youth unemployment
16 October 2017 at 13:30 in Conference Room B
In partnership with Global Apprenticeship Network (GAN)

All stakeholders, including public, private and civil society organizations, stand to benefit from investing time and resources in the issue of youth unemployment. As our world continues to change, it is estimated that by 2025 roughly 60% of youth entering the workforce will be training for jobs that do not yet exist… A dramatic shift in thinking is required. This moderated panel discussion will facilitate the sharing of best practices with a particular focus on private sector-led initiatives. As well as looking at some of the innovative employer-led solutions that have reaped rewards, attendees will also be encouraged to share their own success stories and inspire discussion. And we'll be asking - what more could all stakeholders be doing to get young people skills that lead to a decent job.
Speakers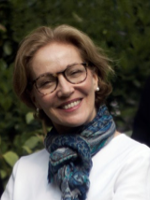 Shea Gopaul
Founder and Executive Director, Global Apprenticeship Network (GAN)
Shea founded the GAN, which is a coalition of companies and organizations addressing the skills mismatch and youth unemployment crisis. GAN has 173 member companies and eight national networks across five continents, collectively creating over nine million opportunities for youth by 2020. With more than 20 years of experience in the UN system (ILO, UN, WHO), Shea led the ILO Study that resulted in the development of the GAN. Working at senior level in areas of youth employment, strategic planning, human resources and external relations management, including public-private partnerships, she was recognized as an IZA Fellow and is a member of the B20 Employment and Education Taskforce. Shea has worked in the public and private sectors in Mauritius, Gabon, Morocco, the U.S. and Switzerland. An accomplished classical ballet dancer, she remains active in the art world and serves on the Board of Directors of Battery Dance Company in New York, which uses dance to foster intercultural exchange and understanding. Shea holds a Master's degree in International Education from Columbia University, an Honorary Doctorate degree and an undergraduate degree from Point Park University.
---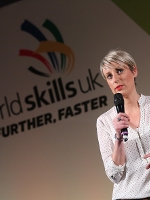 Steph McGovern (Moderator)
Broadcaster, BBC
Award winning broadcaster, Steph McGovern is passionate about skills – and a qualified engineer. She has been working in financial journalism for over 14 years and has been part of the BBC Breakfast family for the last six.

Steph travels all over the UK to cover economic and business news for the BBC and since joining Breakfast has broadcast live from over 500 businesses.

Whether she's talking to workers in factories or interviewing FTSE 100 chief executives in the studio, Steph makes it her mission to find out what's going on in the real economy.

She is a household name and face in the UK also presenting primetime programmes for the BBC such as 'Watchdog' and 'Shop Well For Less'.
---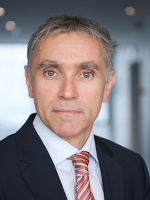 Christophe Montagnon
Chief Information Officer, Randstad France Group
Christophe joined Randstad France Group in 1996, and since then has assumed several management positions from Branch Manager to Regional Director. In 2003 Christophe launched and led the specialists networkcentre expert until the merger with Vedior. Since 2011, he has led the IT department, the organisation and quality department, and has served as a member of the French board. Christophe is also involved in many Randstad innovations, such as big data tools, matching, and other digital initiatives.

LinkedIn: https://www.linkedin.com/in/christophe-montagnon-a59b3461/
---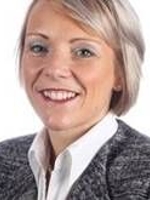 Kathryn Porter
Director of Youth Strategy for Europe, Middle East and Africa, Hilton
Kathryn has worked in the hospitality industry for 20 years, joining Hilton in 2000 as property HR director with postings including the flagship London Hilton on Park Lane. Kathryn's current role demonstrates the value Hilton places on promoting the opportunities available to young people through a hospitality career, which will in turn develop a talent pipeline for their growing business across EMEA. Kathryn's previous roles have included delivering comprehensive resourcing strategies for a portfolio of UK & Ireland hotels whilst supporting the implementation of youth focused regional projects such as the Hilton National Apprenticeship Program. This apprenticeship programme continues to see many apprentices placed into full-time jobs and has grown in both stature and return since its launch in 2012. In September 2014, Kathryn was inducted in to the "Women 1st Top 100 club" which recognises female talent in the tourism sector. Kathryn also chairs the Hospitality Trailblazer in the UK, a collaborative group of employers and stakeholders from the sector who have developed new government approved apprenticeship standards and assessment plans, and continue to work together to spearhead sustainable apprenticeship strategies. Kathryn has recently held the role of Co-Chair of the B20 Employment and Education Task Force, under the G20 German Presidency 2017.
---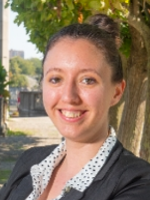 Tayla Schou
Representative for Africa, WorldSkills Champions Trust
Member: South Africa
Skill: Cooking
Competed in: WorldSkills São Paulo 2015
Representing: Africa

Tayla's passion for cooking developed as a child, reading the recipes for her dad who is partially-blind. As she helped to prepare the family's meals, she experienced the many ways that food brought people together. Tayla professionalized her cooking skills by attending The Fusion Cooking School. During her professional training Tayla was asked to compete in the WorldSkills South Africa national competition in cooking. She trained every day after school and on Sundays for months leading up to the competition, where she earned a gold medal and position on Team South Africa for WorldSkills São Paulo 2015. Upon returning from São Paulo Tayla has been working as a lecturer at her cooking school. She is also training hard for the Culinary Olympics in Germany later this year. Now as a representative on the WorldSkills Champions Trust (WSCT), Tayla is determined to share with other Africans the benefits she has received through the WorldSkills community. 'I firmly believe that through the power of artisanal and vocational skills, I can help Africa grow, as well as help to change the world,' said Tayla.
---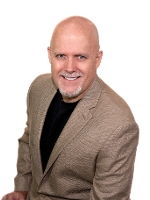 David Shearer
CEO, ISC2.org
David has more than 30 years of business experience including roles such as Chief Operating Officer for (ISC)², Associate Chief Information Officer for International Technology Services at the U.S. Department of Agriculture, the Deputy Chief Information Officer at the U.S. Department of the Interior, and the Executive for Architecture, Engineering and Technical Services at the U.S. Patent and Trademark Office. David has been responsible for managing and providing services via international IT infrastructures, and he has implemented large-scale SAP Enterprise Resource Planning (ERP) projects. He has also led large geographically separated staffs that support global solutions. David holds a B.S. from Park College, a M.S. from Syracuse University, management and technical certificates from the U.S. National Defense University, and he is a U.S. federal executive presidential rank award recipient. As (ISC)² Chief Executive Officer, David is responsible for the overall direction and management of the organization and its Center for Cyber Safety and Education.
---