Global Skills Snapshot: a look at three systems
17 October 2017 at 09:30 in Conference Room B
In partnership with British Council

What lessons can be learned from the structure, and organization of different skills systems? Here, we assess three countries including one in the Gulf, one in Europe, and an emerging economy. The panel members will reflect on the shared, but also distinct, challenges of their national framework. This will include an assessment of the role of emerging industries, and the need for internationally recognized qualifications. Following the panel the session will break into marketplaces for more in-depth consideration of each country.
---
Presentations
WSCP2017_10_BritishCouncil_GlobalSkillsSnapshot.pdf
WSCP2017_10_BritishCouncil_GlobalSkillsSnapshot_HongKong.pdf
Speakers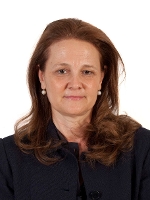 Monserrat Gomendio (Moderator)
Deputy Director, OECD
Monserrat works with the Director of the OECD to support the Secretary General's strategic orientations in the area of education and skills. Together their aim is to help countries strengthen employability, social participation and inclusiveness and to build effective and efficient educational institutions to make reform happen. She ensures effective collaboration with other areas at the OECD dealing with common issues. Monserrat was Secretary of State for Education, Vocational Training and Universities at the Spanish Ministry of Education, Culture and Sports, from January 2012 to May 2015. During this period the Spanish Government undertook an education reform. Earlier in her career she enjoyed a productive period in academia. She worked at the Spanish Research Council (CSIC) from 1991, where she became a Research Professor. In 1997 she was appointed Director of the Natural History Museum, and from 2003 until 2004 served as Vice-President for Organisation and Institutional Relations of the CSIC. Monserrat, a Spanish national, holds a General Management Program degree from the IESE Business School, a PhD in Behavioural Ecology from the University of Cambridge (U.K.), and a BSc in Biology from the Complutense University of Madrid.
---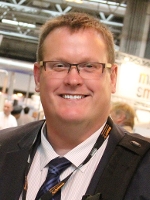 Jonathan Ledger
TVET Specialist, Education Division, Department for International Trade
Jonathan's expertise is used to lead the development of international TVET opportunities for UK providers, developing the UK TVET export capacity, and promoting the UK's capabilities in the sector. He works with Embassies and High Commissions to understand where opportunities exist and to explain how the UK is well qualified to be able to undertake the specific roles. As a renowned TVET advocate, Jonathan remains a world-class skills practitioner as CEO of Global Skills Ledger Ltd, delivering TVET solutions across the globe. He is currently developing skills policy, delivering industrial focused skills and education programmes, creating world-class quality assurance systems, and undertaking workforce development studies concentrating on sustainable outcomes and impact. Jonathan's TVET skills work with UK Sector Skills Council, Proskills UK, was twice winner of the British Council's prestigious International Skills Partnership of the Year Award 2015 for its outstanding achievements in vocational education working in partnership with the Building Materials giant, Viglacera Corporation, Vietnam and in 2014 with Petra Print and Media, Egypt. His experience has been successfully demonstrated globally over 25 years in a broad range of industrial sectors. The scope of his work has included 28 countries across five continents diagnosing, developing and delivering professional and vocational education and training policies, systems and capacity building in partnership with employers, governments, donors and key stakeholders. A post-graduate in Management and also Learning and Development Provision, Jonathan achieved educational excellence through the technical and vocational training and assessment route. Jonathan is a Freeman of the City of London, a Liveryman of the Worshipful Company of Furniture Makers, a member of the Institute of Directors, Institute of Quarrying, and Chartered Management Institute.
---
Rajesh Agrawal, Joint Secretary, Ministry of Skill Development & Entrepreneurship, Government of India
Mark Dawe, Chief Executive, AELP
Paul Lewis, International Director, City & Guilds
Emma Meredith, Director of International, Association of Colleges