Implications of global economic trends and market forces for anticipated skill needs
17 October 2017 at 08:30 in Conference Room B
In partnership with UNESCO

This session aims to discuss the implications of global economic trends and market forces on anticipated skill needs and mismatches, and the responses of education and training systems. It will look at the way skills can address the youth unemployment crisis and inequality. The session will discuss how information on global trends in skill needs is used by countries to review, and renew their education and training provisions. It will also provide a platform for sharing international experiences and lessons learned, to support coordination and dialogue between education and training, including labour market actors in different regions of the world.
Speakers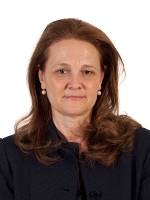 Montserrat Gomendio
Head of the OECD Centre for Skills, OECD
Monserrat works with the Director of the OECD to support the Secretary General's strategic orientations in the area of education and skills. Together their aim is to help countries strengthen employability, social participation and inclusiveness and to build effective and efficient educational institutions to make reform happen. She ensures effective collaboration with other areas at the OECD dealing with common issues. Monserrat was Secretary of State for Education, Vocational Training and Universities at the Spanish Ministry of Education, Culture and Sports, from January 2012 to May 2015. During this period the Spanish Government undertook an education reform. Earlier in her career she enjoyed a productive period in academia. She worked at the Spanish Research Council (CSIC) from 1991, where she became a Research Professor. In 1997 she was appointed Director of the Natural History Museum, and from 2003 until 2004 served as Vice-President for Organisation and Institutional Relations of the CSIC. Monserrat, a Spanish national, holds a General Management Program degree from the IESE Business School, a PhD in Behavioural Ecology from the University of Cambridge (U.K.), and a BSc in Biology from the Complutense University of Madrid.
---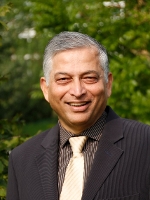 Shyamal Majumdar
Director, UNESCO-UNEVOC International Centre
Dr Majumdar has worked in his current role since May 2011. Prior to taking up the position at UNESCO-UNEVOC, he served as the Director General of the Plan Staff College for Technician Education (CPSC), an inter-governmental organization for human resources development in the Asia-Pacific Region based in Manila, Philippines. Dr Majumdar was also the Vice President of IVETA (International Vocational Education and Training Association) and was Professor at the National Institute of Technical Teachers Training and Research (NITTTR) in Kolkata, India, where he originally comes from. He has published over 150 research papers; and has received various international awards including an IVETA Award and CPSC TVET Leadership Award.
---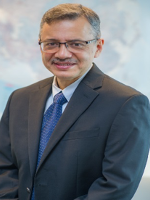 Brajesh P. Panth
Coordinator strategic support in Education, Asian Development Bank, Asian Development Bank
Brajesh leads the preparation of the ESG work plan and facilitates collaboration across sector and technical groups in ADB. Prior to his current position, he was the Lead Education Specialist and Head of the Project Administration Unit at the South Asia Human and Social Development Division where he coordinated, managed and advised large projects and programs. He has over 25 years of experience in the education sector including sector assessment, project processing, implementation, evaluation, and policy dialogue, covering all levels - primary, secondary, technical and vocational education and training (TVET), and higher education. Brajesh holds a doctorate in education administration, planning and social policy from Harvard University. He worked with the World Bank as senior education specialist in Nepal before joining ADB in 2001. He has worked in Central Asia, South Asia, China, Ghana, Malawi and the United States, and is now advising projects and programs across Asia and the Pacific Region. He has made several presentations in different international fora and recently published articles on skills development.
---
Dr. Ghaith H. Fariz (Moderator), Director, UNESCO Regional Bureau for Sciences in the Arab States and UNESCO Representative to Egypt