Jobs and Skills mismatch
16 October 2017 at 13:30 in Conference Room A
In partnership with ILO

Why does global unemployment remain persistently high, when so many roles are unfilled? This session will examine the impact of skills mismatch on labour markets. In a far-reaching assessment, the role of low quality education, demographic change, rapid technological development, new sources of job creation, and newly created forms of work organization will be discussed. This will be done through the prism of an overview of jobs and skills mismatch research, as well as an examination of policy gaps.
---
Presentations
WSCP2017_10_ILO_SeamusMcGuinness.pdf
Speakers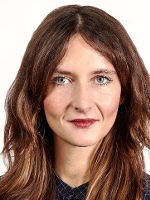 Anna Byhovskaya
, TUAC France
Anna Byhovskaya is a policy advisor to the Trade Union Advisory Committee to the OECD (TUAC) covering innovation and technology policies, the digital economy, skills policies, the OECD Ministerial Council and Forum, as well as the G20 jointly with the International Trade Union Confederation (ITUC). She worked as the policy coordinator of the CSO Partnership for Development Effectiveness (CPDE) as part of the Global Partnership for Effective Development Cooperation (GPEDC), at the OECD and as a broadcast journalist in Paris and Berlin.
---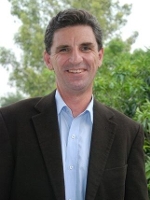 Paul Comyn (Moderator)
Senior Skills & Employability Specialist, ILO
Paul Comyn has over 25 years experience in TVET and skills development as a technical specialist and consultant in the public and private sectors across a wide range of industries. He has worked to varying degrees in a number of countries including Australia, New Zealand, China, India, Pakistan, Ghana, Uganda, Papua New Guinea, Fiji, Nepal, Sri Lanka, Afghanistan and Bangladesh. He has a PhD in vocational education and training policy and has authored various journal articles and book chapters in the field. His interests include skills policies and industry engagement in skills development. He has worked for the ILO for the past eight years and in 2015 transferred to Geneva after five years based in New Delhi as the Senior Skills Specialist for South Asia.
---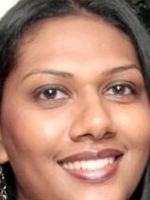 Nazrene Mannie
Beyond Advocacy Fund Manager, Business Leadership South Africa
The Beyond Advocacy Fund (BAF) is a business-led programme, funded jointly by business and USAID to create systemic impact in the areas of Youth Employability, support to small and medium enterprises education development and infrastructure support. She is currently involved in a national Youth Employment Service initiative, which aims to place up to one million youth in job opportunities such as internships over the next three years. Nazrene has previously held roles as the Skills Development/Human Capital Executive in various sectors including the temporary employment services and manufacturing sector. Nazrene has also held roles within the management consulting, human resources and banking sectors. Nazrene has served on a number of Sector Education and Training Authorities (Setas) which are responsible for sector based skills development in South Africa in particular the manufacturing and business services sector authorities. Nazrene is a member of the Institute of Directors of Southern Africa (IoDSA) and holds board memberships on several entities. These include the National Skills Authority, the advisory Board to the Minister of Higher Education and Training in South Africa; and Business Unity South Africa (BUSA) amongst others. Nazrene is also member of the board of the Federation of African Professional Staffing Organisations (APSO) where her portfolio focuses on the professionalisation of the employees within the staffing and HR sectors. She has also held roles on a number of national and ministerial bodies and task teams within the skills development environment. Nazrene holds a Bachelor of Arts (Honours) degree in Political Science from the University of Natal, South Africa, as well as other industry-related qualifications
---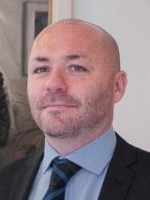 Seamus McGuinness
Professor, Economic and Social Research Institute, Ireland
Prior to joining the Institute, Seamus held posts at Queens University Belfast and the Melbourne Institute of Applied Economic & Social Research (University of Melbourne). He obtained his PhD in Economics from Queens University Belfast in 2003. Most of his published research has been in the areas of labour economics and the economics of education, but he has a particular expertise in the areas of education and skill mismatches. In addition to his work on the Irish labour market, he has also led a number of European labour studies involving numerous international research partners. He has acted as a consultant to numerous international bodies including the OECD, the European Commission, the Asian Development Bank and the ILO. He is an IZA research fellow and an adjunct Professor in the Department of Economics at Trinity College Dublin.
---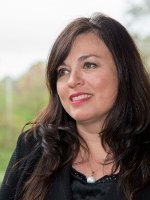 Olga Strietska-Ilina
Skills & Employability Specialist, ILO
Olga leads projects based aroundSkills Strategies for Future Labour Markets. She has specifically been workingon policy advice, research, tools and technical assistance to ILO constituents in the field of skills needs anticipation and matching, as part of national and sectoral policies and strategies. Her work includes integrating skills strategies in employment policy, Skills for Trade and Economic Diversification (STED), skills for green jobs and environmental sustainability, and skills technology foresights. Before joining the ILO, Olga worked for the European Union's Centre for the Development of Vocational Training (Cedefop) as an expert on forecasting skill needs. Between 1996 and 2003 she was Head of Czech National Observatory of Employment and Training in Prague. She started her career teaching at the Central European University, European Studies and International Relations Department. Olga holds post-graduate degrees in Economic and Social Sciences from the University of Manchester, UK, and in Society and Politics from the Central EuropeanUniversity, Prague College, and History and Social Anthropology from the Moscow State University named after Lomonosov.
---
Sunita Sanghi, NITI Aayog India