Opening plenary: Shaping skills strategy in a globalized world
16 October 2017 at 09:00 in Conference Room A
PART 1: VOICE OF THE YOUTH: GROUND REALITIES
IN THE AGE OF DISRUPTION
Today's youth are best placed to testify to the age of disruption. This is part of the rationale behind the organization of the first International TVET Youth Forum in Abu Dhabi. Participants from the Youth Forum, Ministers and representatives of WorldSkills' partner organizations discuss the priorities that the youth have defined during their collaboration (e.g. Diversity and inclusion in TVET, shaping an entrepreneurial generation, preparing for Industry 4.0 etc.).

PART 2: SHAPING FUTURE-FACING TVET POLICY TODAY
As outlined in the Education 2030 Agenda, vocational education is key to resolving some of the most pressing global challenges: youth unemployment, environmental sustainability, and the global skills gap, to name a few. Ministers of WorldSkills member countries, representatives of WorldSkills' partner organizations and young professionals discuss policy-level solutions to building a TVET agenda that is adapted to the needs of the future.
---
Presentations
WSAD2017_Youth_Forum_Declaration.pdf
Speakers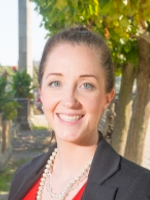 Jenica Branscombe
Representative for Americas, WorldSkills Champions Trust
Member: Canada
Skill: Beauty Therapy
Competed in: WorldSkills London 2011
Representing: Americas

Jenica has had a strong sense of adventure from a young age. Aged eight she went to Disney World for the first time and soon realized that she desperately wanted to work there. Fast-forward 10 years - three days after her high school graduation - and she was on a plane to Orlando, Florida. Jenica had been accepted to work at Disney World as part of its Cultural Representative Program and shewas able to realize one of her dreams. WorldSkills was another of those dreams. Growing up watching the Olympics she always wanted to compete on the world stage but felt that she did not have what it took to compete at that level. However, when she completed a Beauty Therapy course that dream was reignited! She met an inspiring lady who had the opportunity to compete at WorldSkills Calgary 2009. She talked about her experience and Jenica immediately knew that she wanted to compete. Following two-and-a-half (very long) hard-working years she came home from WorldSkills London 2011 with a bronze medal. As a mother of two children, Jenica regards the moments above as two of her proudest achievements that she looks forward to telling her children about when they grow up. She is now proud to be a part of the WorldSkills Champions Trust. She is honored to be part of the team. She has always wanted to make a difference in the world, even if it is by impacting just one young man or woman - as that one person could have a better life because of the work WorldSkills is doing
---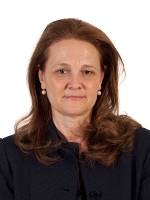 Montserrat Gomendio
Head of the OECD Centre for Skills, OECD
Monserrat works with the Director of the OECD to support the Secretary General's strategic orientations in the area of education and skills. Together their aim is to help countries strengthen employability, social participation and inclusiveness and to build effective and efficient educational institutions to make reform happen. She ensures effective collaboration with other areas at the OECD dealing with common issues. Monserrat was Secretary of State for Education, Vocational Training and Universities at the Spanish Ministry of Education, Culture and Sports, from January 2012 to May 2015. During this period the Spanish Government undertook an education reform. Earlier in her career she enjoyed a productive period in academia. She worked at the Spanish Research Council (CSIC) from 1991, where she became a Research Professor. In 1997 she was appointed Director of the Natural History Museum, and from 2003 until 2004 served as Vice-President for Organisation and Institutional Relations of the CSIC. Monserrat, a Spanish national, holds a General Management Program degree from the IESE Business School, a PhD in Behavioural Ecology from the University of Cambridge (U.K.), and a BSc in Biology from the Complutense University of Madrid.
---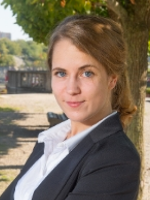 Anna Prokopenyia
Representative for Europe, WorldSkills Champions Trust
Member: Russia
Skill: Pâtisserie and Confectionery
Competed in: WorldSkills São Paulo 2015 Europe
Skill: Pâtisserie and Confectionery

Originally from a small town in the middle of Russia, Anna's dedication to her skill has taken her across Russia and around the world in pursuit of excellence. Her journey began when she enrolled as a student in St. Petersburg Economics and Technology College of Nutrition to become a Pastry Chef. The pinnacle of her development was WorldSkills Sao Paolo 2015, where she represented Russia in Patisserie and Confectionery. During her first two years of college she excelled in her studies, but others around her felt that she was wasting her time, and her talent. That is until she began her WorldSkills journey at a regional competition, then she earned a gold medal at the Russian national competition and a spot on Team Russia to compete at the 43rd WorldSkills Competition. Anna has gone on to work as Brand Pastry Chef in two restaurants, as well as a trainer for the WorldSkills Russia Pastry team. She has also been accepted as part of the WorldSkills Champions Trust, as she wished to remain a part of the WorldSkills family. Now as representative for Europe on the WorldSkills Champions Trust, Anna is focused on staying engaged with the WorldSkills movement. "WorldSkills not only made my dreams come true, it made it possible for me to travel, to get international experience and to meet the greatest professionals all over the world. I continue to grow – even after the Competition!" said Anna.
---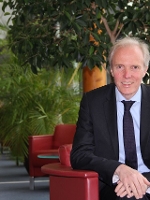 Michel Servoz
Director-General of DG Employment, Social Affairs and Inclusion, European Commission
Michel was previously Deputy Secretary General of the Commission, involved in the coordination of the EU semester, including the Annual Growth Survey and of the proposals for the next multi-annual financial framework. From 2005-2010 he was the Director of Policy Coordination for the Secretariat General where he worked on the elaboration of the Europe 2020 strategy for growth and jobs and on the preparation of the European Economic recovery plan.
---
Sara Ahmad, Engineer, Spectrum Quality, Telecommunications Regulatory Authority, UAE
His Excellency Hussain Ibrahim Al Hammadi, Minister, United Arab Emirates Ministry of Education
Mohammed Alnuaimi, Student, Higher College of Technology for Men, UAE
Ruel Reid, Minister, Education Youth and Information, Jamaica