Skills and Careers without Borders – First session: Identification of changing skills demands
16 October 2017 at 15:30 in Conference Room A
In partnership with the European Commission and Cedefop

The globalization of skills and careers is one of the most pressing challenges to national education and training systems. Technologies, companies, and markets are no longer limited by borders, and the workforce is increasingly mobile both physically and digitally. In the first of three sessions organized by the European Commission, the focus is on skills anticipation and development in a global context, and how education and training can respond to rapidly changing demands. The panel will also address how an ever more global labour market influences skills needs.
Speakers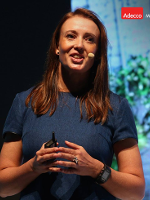 Joyce Bijl
Managing Director of Adecco Middle East, Adecco
Joyce has served as Managing Director Middle East at Adecco Staffing since May 2017. Previous to this role she was Strategic Account Manager Asia Pacific for four years. She is a Dutch National and joined the Adecco Group in July 2004. Joyce has travelled the world and held several positions in a number of countries including the Netherlands, China, Hong Kong and the United Arabic Emirates.

Twitter: @BijlJoyce
LinkedIn: https://www.linkedin.com/in/joyce-bijl-98933910/
---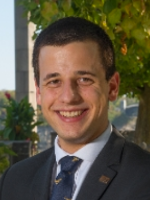 Barthélémy Deutsch
Representative for Europe, WorldSkills Champions Trust
EuropeMember: Belgium
Skill: Restaurant Service
Competed in: WorldSkills Leipzig 2013

After watching his mother and grandmother cooking, Barthelemy soon got involved in the basics of cooking, before slowly but surely, introducing more complex tasks. Eventually he was inspired by Jamie Oliver's campaign to change fast food to good food. He decided that he also wanted to have an impact on people's lives. At cooking school he discovered his skill for waiting and he soon decided to focus on this whole new side of the industry. He realised the importance of his job and loved it. One of his teachers suggested he participate in the school selection for a competition, and he invested a huge amount of time preparing. He won the selection, and went on to represent the school internationally. When he was offered the Belgian selection for WorldSkills, he jumped at the chance. He worked even harder, and realised a dream by representing his country in the biggest competition for vocational skills. He describes the WorldSkills experience as one of those moments that he will never forget and the kind of event that he will tell his grandchildren about.
---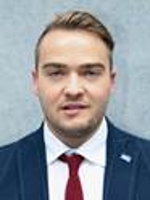 Matthäus Fandrejewski
Representative of CESI-Youth, Youth branch of the European Confederation of Independent Trade Unions (CESI)
In this capacity Matthäus is organising the activities of the Youth platform which was established in 2013 when youth unemployment in Europe was at its highest point.  Since then he has been active in developing and pushing forward youth policies within CESI and other European institutions. Furthermore, he was involved in the organization of several events in order to give CESI's young affiliates a place to be heard. Matthäus is also member of the recently established by the European Commission "European Apprentices Network", which is representing apprentices from all over Europe with the aim of giving a voice to young people in training schemes.
Matthäus started off his career through an apprenticeship in the period 2006-2009 within the German public administration and subsequently took on a position in a migration office, where he worked for 6 years. At the same time in 2006, Matthäus joined a trade union and has actively been developing youth policies on several political levels ever since. Over those 6 years he was also active in the workers council and the young workers council (Jugend- und Auszubildenden Vertretung) in the public administration he was working in.
In 2015 he decided to study again and enrolled in the Berlin School of Economics and Law where he has pursued Business Administration with a focus on Human Resources. Since 2017, he has been studying 'International People Management' at the ESCE – Paris International Business School.
---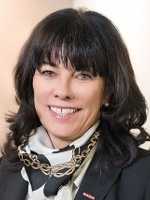 Martha Schultz
Vice-President, Eurochambres and of the Austrian Federal Economic Chamber
As well as her role at the Austrian Federal Economic Chamber, Martha has numerous other positions. These include: Vice President of EUROCHAMBRES;President of "Women in Business" at the Austrian Federal Economic Chamber; President of the ibw Austria (Research and Development in Vocational Education and Training);Vice President of the Wirtschaftsbund, Central Office;Vice President of "Women in Business" at the Wirtschaftsbund; Central Office Committee member of the Association of Travel Agencies in Tyrol; Member of the Wirtschaftsparlament (Economic Parliament) in the Tyrol Economic Chamber; Deputy Chairwoman of the Association of Hotels in Tyrol; andMember of the Steering Committee for the Division for Tourism and the Leisure Industry of The Tyrol Economic Chamber.Previous roles have included: President of Women in the Economy in Schwaz;Vice President of the Tyrol Economic Chamber;Member of the Committee for the Tyrol Tourism-Development Fund Member of the advisory board for Tyrol Tourism; President of Women in the Economy at the Wirtschaftsbund (Austrian People's Party Business Federation); President of Women in the Economy at the Tyrol Economic Chamber.
---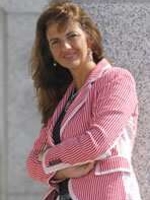 Margarida Segard
Vice-President, EVBB
As Deputy Director of Training and Human Capital Unit at ISQ, Margarida is responsible for tailor-made training solutions for companies, International projects, European projects, training products design and innovation; project coordination and developing work in more than 35 Countries in Europe, Africa and Asia. She also oversees in capacity building and training, including CSR, for different sectors such as oil and gas, automotive, construction, mining, manufacturing, industry, aeronautics and Aerospatiale, energy and sustainability. She is a consultant and project leader in Projects for Development and Innovative Training Services in technological areas for high performance work for employment, better jobs and more inclusion and for youngsters. She also offers consultancy to national quality systems for VET in different countries and networks for employment (European tools: EQF, ECVET, EQAVET, etc) At EVBB Margarida serves as Vice President and is responsible for European Affairs. She is also: Expert and advisor in European Platform for VET Vocational Education and Training RSO PT – CSR Portuguese Network – Original Founder and President of Portuguese Corporate Social Responsibility Network RSO PT and Coordinator of WG CSR in Education and TrainingMember of APG - National Association of Human ResourcesMember of IVETA –International Association for VETRepresentative of ISQ in several regional networks for employment andentrepreneurship ECVET national expert;Project assessor for EU commission and national programsTrainer and consultant in Human Capital management and development Margarida has also been responsible for the Development Unit of the National System for Professional Certification (National Qualification Standards); Unit coordinator of National ESF Training Programs– National Institute for Training and Employment, Ministry of Labor until year 2000.

LinkedIn: https://www.linkedin.com/in/margarida-segard-16452b/
---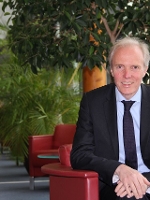 Michel Servoz (Moderator)
Director General, European Commission, DG EMPL
Michel was previously Deputy Secretary General of the Commission, involved in the coordination of the EU semester, including the Annual Growth Survey and of the proposals for the next multi-annual financial framework. From 2005-2010 he was the Director of Policy Coordination for the Secretariat General where he worked on the elaboration of the Europe 2020 strategy for growth and jobs and on the preparation of the European Economic recovery plan.
---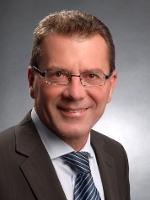 Peter Thiele
Deputy Director VET Policy, German Federal Ministry of Education and Research
Peter Thiele is a qualified lawyer specializing in public law. He worked in the Directorate for International Affairs of the Federal Ministry of Education and Science and with the International Labour Organization in Geneva and Turin. He was also responsible for the development and co-financing of UNEVOC in cooperation with UNESCO.As Head of Division at the Federal Ministry of Education and Research (BMBF) he was responsible for general issues of EU education policy cooperation. He is currently Deputy Director for VET policy at the Federal Ministry of Education and Research (BMBF). He represents Germany in several international, European and national VET strategy and programme committees and is heading the BMBF Division for Vocational Training Policy Issues.

LinkedIn: https://www.linkedin.com/in/peter-thiele-044b85a6/
---