Skills Development in Cities: Powering the engines of economic growth
16 October 2017 at 11:30 in Conference Room A
In partnership with British Council

Cities are places of extremes. In urban centres opportunities for citizens, educators, and employers are intensified but so are challenges. Cities are also the driving forces in modern economies, and they require sustainable skills solutions to ensure economic growth that provides opportunities for all. So, how can universal skills solutions be achieved? Also, what consequences do borders within societies have and how can they be broken down? This session will include leaders in skills development from cities with contrasting demographics and challenges.
---
Presentations
WSCP2017_10_BritishCouncil_Skills_development_in_cities.pdf
Speakers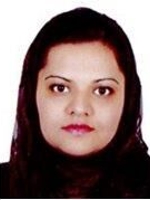 Manail Ahmed
Senior Programme Manager, King Abdullah Economic City
Manail Anis Ahmed is the Program Director at Prince Mohammed bin Salman College of Business & Entrepreneurship (MBSC) at KAEC. She is a recognized authority on higher education and human capital development in the Middle East and South Asia. Her experience spans institutional administration, operations management and strategy consulting for organizations interested in establishing greenfield projects and/or institutional partnerships in the region. She has liaised with the US State Department and regional Ministries of Education, Economy & Planning, and Development. Manail has been a consultant for private equity firms interested in establishing greenfield projects in the region, publishing on Saudi higher education systems and policies. She has taught at college-level and has experience in curriculum development, research & grants administration, quality assurance, institutional research, US Title VI National Resource Center management, and Fulbright program local office establishment. She has a BA in Political Science from Swarthmore College, Pennsylvania and an MA in Asian Studies from the University of Wisconsin-Madison.
---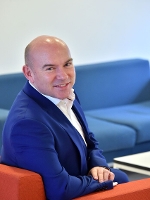 Dr. Neil Bentley (Moderator)
Chief Executive, WorldSkills UK
Dr. Neil Bentley is Chief Executive of WorldSkills UK, a partnership between governments, business and education.Inspiring more young people to take up apprenticeships and technical education, WorldSkills UK is changing the national conversation so these are seen as prestigious career routes for all.This is being achieved through experiential and digital careers advice, skills competitions; and mind set and productivity training. Neil was previously Deputy Director-General and Chief Operating Officer at the CBI, the UK's premier business lobby, working at the highest level of the business and government interface nationally and internationally and representing CBI to the media. Neil worked at the CBI for 12 years and led public policy campaigns ranging from apprenticeships, skills and employment to public service reform and energy and climate change. In particular, Neil previously led CBI work on vocational pathways in education, the marketisation of FE and demand-led training reforms on apprenticeships and higher technical skills. Prior to CBI, Neil worked at global IT services provider EDS (now part of HP) advising on the employee relations implications of outsourcing, trade union relations, training and diversity across EMEA. Neil sits on the Council of Warwick University, advises the Science Council on diversity and inclusion in STEM skills and was the former deputy chair of Stonewall, the LGBT equality charity. Neil's PhD is in race equality in the workplace.
---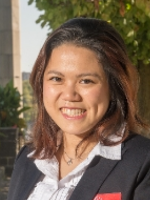 Rachel Chua
Representative for Oceania and ASEAN, WorldSkills Champions Trust
Member: Singapore
Skill: Caring
Competed in: WorldSkills London 2011
Representing: ASEAN and Oceania

When Rachel Chua choose her career path, she knew that she did not want a desk job, but instead wanted to learn a practical skill that could make a difference in the lives of the people around her. Nursing became the obvious choice. As she honed her skills in nursing the patients that she had hoped to help, taught her endless lessons. "Their resiliency, tenacity, and the will to fight their disease, inspires me to want to be a better health care professional, to provide them with the best care possible," said Rachel. "They always remind me that there is so much to be thankful for and that I must count my blessings daily."Rachel earned a position on Team Singapore for WorldSkills London 2011, where she received a gold medal in Caring with teammate Kaiyan Jaslyn Li. "While WorldSkills was an amazing experience that gave me opportunities I would never have had; it gave me more than that. It taught me about life. How to say yes to challenges," said Rachel
---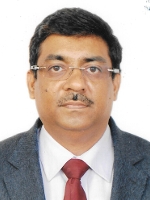 Manish Kumar
MD & CEO, National Skill Development Corporation
Manish is responsible for the strategic vision that will lead the NSDC team cohesively towards the achievement of Skill India Mission. Prior to joining the NSDC, he was working as Country Coordinator and Senior Institution Development Economist, Water & Sanitation Program (WSP), Water Global Practice, The World Bank. Earlier in his career, Manish worked in the Indian Administrative Service, occupying many responsible positions, his last being Secretary to Government of Tripura, Power & Home Departments. Manish holds a degree in Bachelor of Technology, Mining Machinery, from IIT (ISM), Dhanbad, Master in Public Administration from Harvard University, USA, and PhD in Public Policy from The George Washington University, Washington DC, USA.
---