Sergei Krikalev
Cosmonaut and executive director, Roscosmos State Corporation
---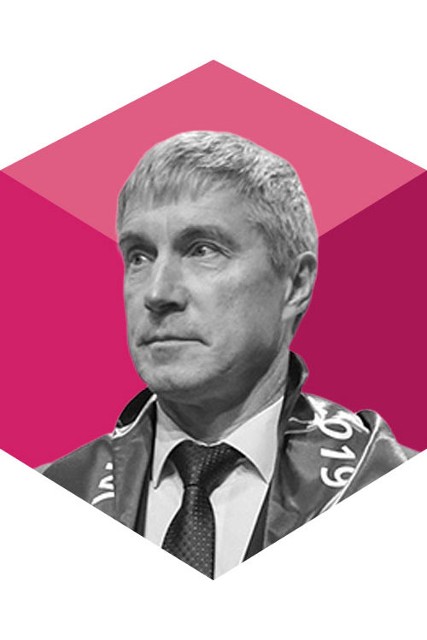 Sergei Krikalev is a Russian cosmonaut and executive director for manned space programs of Roscosmos State Corporation.

From 2005 to 2015, he held the world record for the duration of a total stay in space - 803 days, 9 hours, and 42 minutes. During six space flights, Sergei has made eight spacewalks. He was awarded the Star of the Hero of the Soviet Union and the Star of the Hero of the Russian Federation.

Sergei Krikalev's careers spans an entire epoch in the cosmonautics from his first flight in 1988 to his sixth flight in 2005. Working as part of international crews at the Mir station and the International Space Station (ISS) he was among the pioneers who "settled in" the new "space house" in earth's orbit. Sergei Krikalev was also the first Russian cosmonaut to fly an American shuttle.

From 2009 to 2014, Sergei Krikalev was head of the Yury Gagarin Cosmonaut Training Center. In 2017 Sergei Krikalev became the Ambassador of the WorldSkills Kazan 2019 Competition.