How targeted skills training helps informal workers into decent work
We talk to Mendy Lerato Lusaba, a speaker at the WorldSkills Conference 2021, who has created a curriculum for domestic workers set to be implemented across Zimbabwe.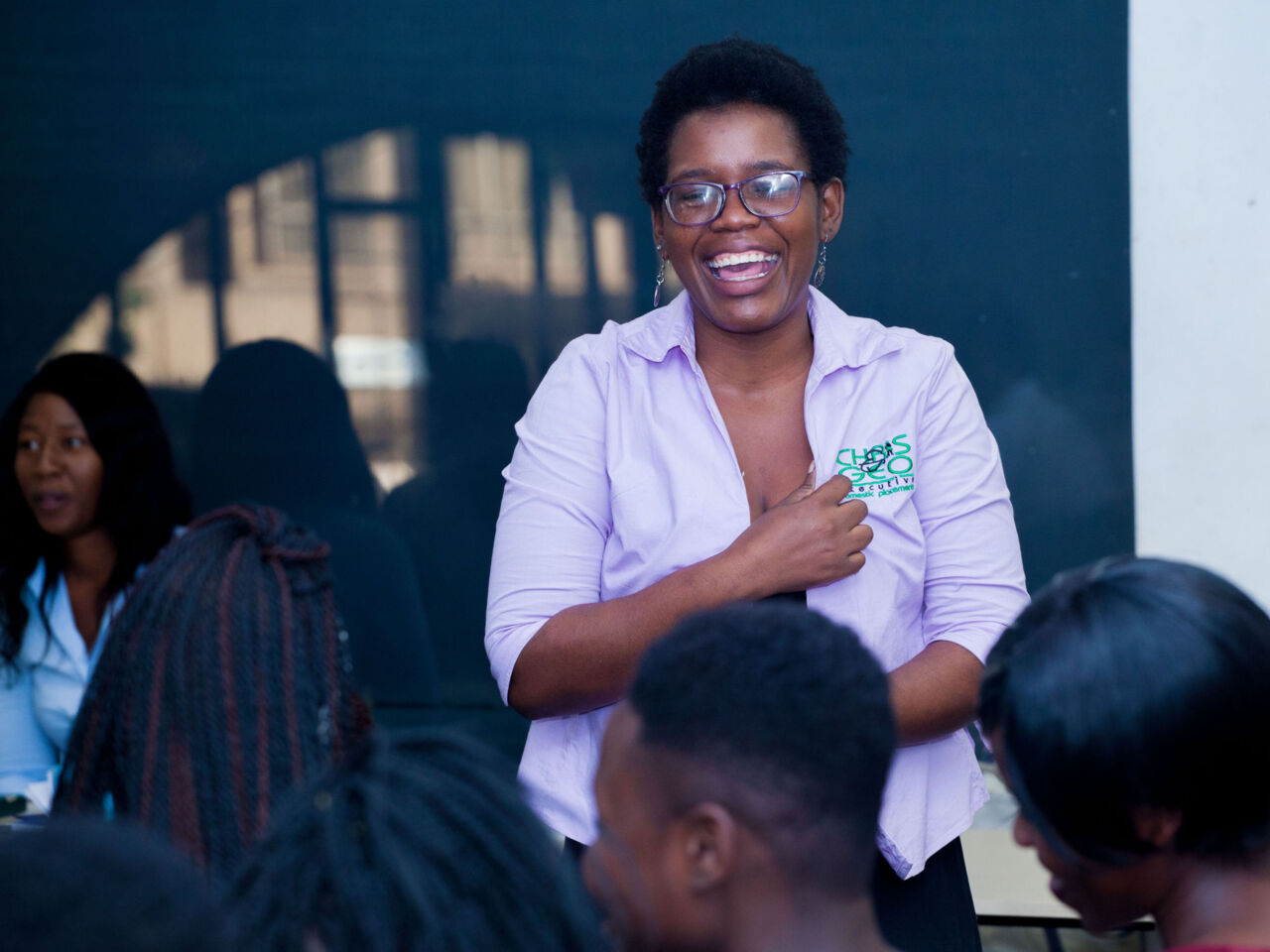 The pandemic has brought severe social and economic consequences, which are likely to be long-term. In rich and poor countries alike, disadvantaged, or marginalized groups are suffering the most. Women, migrants, youth, and low-skilled workers have been hit harder.
How can governments leverage skills to stimulate broad‐based economic growth and productive employment?
The session 'Strengthening inclusivity: new learning models' (27 October 2021 at 16:00 (GMT+8)) as part of 'Poverty reduction through skills' track of WorldSkills Conference 2021 will look at how can skills development programmes bridge the gaps and help create more equitable societies. It will also evaluate different remote learning modalities that came up as a response to social distancing and whether they have exacerbated or mitigated access issues within countries.
We will also be hearing success stories on how skills can effectively improve the employment outcomes of vulnerable groups. Training providers, WorldSkills Champions and other experts from different parts of the world will share their experiences in the showcase 'Improving employment outcomes through skills' (27 October 2021 at 17:15 (GMT+8)).
Mendy Lerato Lusaba will be part of this positive and motivational session. She is the founder of the Domestic Workers Association of Zimbabwe (DWAZ), a membership-based network of Zimbabwean domestic workers in Zimbabwe and outside. Through targeted training, they are helping domestic workers improve their chances to access decent work.
We sat down with Mendy to hear her perspective on the critical ideas featured in the upcoming session.
What is the situation of domestic workers in Zimbabwe?
Although we have a Statutory Instrument done by the government regulating the employment of domestic workers, domestic work in Zimbabwe is largely informal and not professionalized. People hire women from rural areas and to work as domestic workers. There is also a large proportion of Zimbabweans working in the surrounding countries like Botswana, South Africa, Namibia, or Zambia, where the easiest job to get into as a migrant is as of domestic worker.
As an organization, what is your goal?
The idea was to train domestic workers to bridge the skills gaps. We noticed most of them come from poor backgrounds, and then start working in an upper class households. Somebody coming from the rural areas is used to cooking in a fire and suddenly they are supposed to cook using a ceramic pot on a stove. They have to use all those gadgets that they never used, like washing machines, coffee makers, or a smart TV. As a first step we have set up a vocational training centre which replicates a modern house.
You are now partnering with the government to train domestic workers across the country…
There was no specific curriculum in Zimbabwe or in most African countries for the training of domestic workers. So, we have developed one with the Ministry of Education that covers housekeeping, baby care, gardening, and cooking and baking. We are now on the final stages of making it available throughout any vocational training centre in Zimbabwe, mostly run by the Ministry of Youth. We would not have been able to develop and deliver this curriculum on our own in a way that it reaches a wider community.
How can training and certification help domestic workers transition to the formal sector?
If we are to professionalise the sector and to make it formal, there must be a standard. The moment you write the exam and that you pass it, it means you are now a qualified domestic worker. They can then work in better paying, it gives them better job opportunities generally. The majority of our members have not completed any tertiary education and therefore believe they can't attain any qualification. However, through the vocational training centres they don't need any previous qualifications. In Zimbabwe, the vocational training system is structured in a way that the certificate in domestic work could then allow them venture into other courses and careers in local Polytechnique schools, such as hospitality or tourism.
---
Join the WorldSkills Conference to learn how specific vulnerable groups can be equipped with skills, what are the necessary policies at a national level, and how certain populations can be prevented from falling into the technology and skill gap.