Skilled youth share their wisdom at WorldSkills Conference 2021
WorldSkills Champions put forward their perspectives and ideas on how to solve the world's pressing challenges through skills.
With the most at stake in the future of vocational education and training, youth had a chance to voice their views on green skills, poverty reduction through skills, and apprenticeships at the WorldSkills Conference 2021 – The Road Ahead: Skills for a Resilient Future.
"Youth involvement in this Conference has been really remarkable. Eight out of the 14 sessions had youth representative on them, which means that we are more than half-way there," said Jacqueline Tanzer, WorldSkills Champions Trust Regional Representative for Europe at the Closing plenary.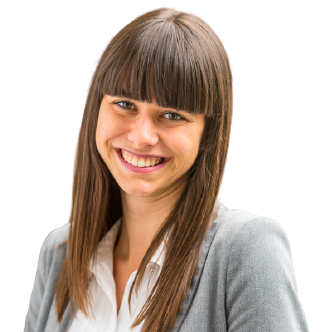 The Conference took place from 25 to 29 October in a hybrid format, both online and live from Shanghai. Young people from almost every continent shared their hopes and fears on the future, their experiences and learnings from the pandemic, and contributed to the discussion with clear solutions to the world's pressing challenges.
"My generation needs to lead the way in taking individual responsibility for making the world a greener place and urge industry to do the same," said Lee Hee Dong, WorldSkills Champions Trust Regional Representative for Asia, who delivered the opening remarks in the session Impact of COVID-19 on green skills: solutions and opportunities.
Lee Hee, now a CNC Milling engineer at Samsung, reminded the audience that green skills are transversal. His skill, for instance, has an impact on the durability of products, a key feature of sustainability.
"Young people want to contribute to a greener economy and find fulfilment working for companies whose green values align with our own," he added.
There were also inspiring stories in the Poverty reduction through skills track, where Champions Jiang Yingcheng from China and Leo Fonseca Rodrigues from Brazil, shared their tales of personal and socioeconomic growth thanks to skills.
Jiang, from a poor mountainous area in Baoshan, Yunnan Province, won the gold medal for Car Painting in WorldSkills Abu Dhabi 2017 and is now an instructor. He is grateful for the opportunity to pursue VET, which has helped to lift himself and his family out of poverty.
He described how this gratitude has translated into a commitment to "refining skills, passing on skills, and helping more young people to embark on the road of pursuing employment and entrepreneurship through skills.
"In the face of the growing gap of skilled talents, we need to improve the content and quality of training with the common efforts of the whole society," said Jiang.
In the showcase Improving employment outcomes through skills, Leo explained how pursuing skills training changed his life. From growing up in the favelas of Rio De Janeiro, he has become a world-class jeweller.
"My parents didn't have much money but what they gave me was priceless," he said. "The knowledge and support to achieve all my goals."
Yousra Assali, WorldSkills Champions Trust Regional Representative for Middle East and North Africa talked about the problems students had continuing their education amid the restrictions imposed during the pandemic.
"Especially in MENA, a large number of students found that distance learning was ineffective and amplified inequalities due to lack of resources, limited access and lack of support," she said in the session Strengthening inclusivity: new learning models when referring to the digital gap.
No doubt the COVID-19 pandemic has greatly affected youth. Daniel Christophersen, Champions Trust Regional Representative for Europe, spoke about the opportunities which young people missed out on during the pandemic.
"They lost the chance to have a normal start to their studies, the chance to get apprenticeships, and the chance to start their working life after the training," said Daniel, as he went on to highlight the potential of quality apprenticeships to address some of the consequences of the pandemic.
Gold Medal winner Freight Forwarding at WorldSkills Kazan 2019, Megan Yeates appealed for more apprenticeships to fill the alarming skills gap in sectors like hers, with an ageing workforce. Megan also stressed the need to make apprenticeships attractive to youth, and especially women.
"Having seen what other countries have done with apprenticeships, the doors it has unlocked and how it has helped the industries to plug the skills gaps, there's luckily a huge change in mindset," said Megan talking about societal perceptions around apprenticeships in her home country, Ireland.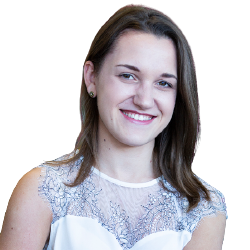 The WorldSkills Conference 2021 launched the main theme of the global skills conversation over the next year, leading up to WorldSkills Shanghai 2022.
As Jacqueline Tanzer said: "Even if COVID-19 has made us regress with our agenda, it has also given us the opportunity to see things a lot clearer. It showed us what needs to be done now.
"We need to stop talking about a lost generation and instead shine a light on young people's road ahead and help them find their way."