Working group
Inclusive VET: a place for everyone?
Details
16 October 2018 at 11:35 in Grand Ballroom
Inclusive VET means that every student, whatever their need and background is, has access to a suitable education programme, and is guided towards start a promising position in the labour market. The principle of general access is typical for the Dutch VET system. VET providers are proud of it, but also struggle to meet the wide variety of special needs of students. If every student is allowed to enter, how do you provide a suitable course for each diverse situation, and lead all students to success?

The answer lies in tailormade solutions. In this session we address three possible areas of solutions:
- Open entry level of VET
- Guidance and prevention of early school leaving
- Special needs education.

Ton Eimers, director of the Knowledge centre of vocational training and labour market (KBA) will present the Dutch policy context of inclusion in VET. He will reflect on the main challenges that most countries have in common, and give suggestions for possible solutions. Three experts with wide experience at institutional level will describe good practices for each of the three solutions. In three discussion rounds these areas will be explored by the participants and the experts, exchanging practices and going deeper into the root causes and obstacles to succesfull implementation/policies. In the final part of the session, experts and participants will draw conclusions about key elements for succesful inclusive policies and practices and food for further thought to take back home.
---
Speakers
Board Member and Senior Researcher, KBA Nijmegen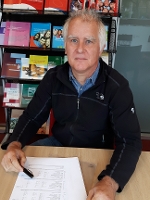 ---
Boardmember, ROC Rijnijssel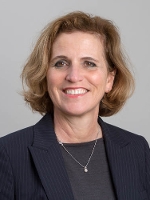 ---